Hocus Pocus Publishing, Inc.
June 2020
On Sale: June 16, 2020
ISBN: 1952824036
EAN: 9781952824036
Kindle: B085LRRK8Y
Paperback / e-Book
Add to Wish List

No. Absolutely not. He will not fall in love with his best-friend's little sister. He is not that guy.

So…yeah, okay, Alyssa Kyle is gorgeous and funny, and she's slipped into more than a few of his fantasies over the years, but Sebastian Ridgeway is not about to cross that particular line. No way. No day.

Today is the day.

Alyssa's in trouble. Someone shot at her—actually shot at her—and now she's getting all kinds of threatening messages. Messages that say she's about to pay for her brother's crimes. Only her brother is a computer gaming designer, not some secret agent. The bad guys out there have obviously made a mistake.

There is no mistake.

Sebastian and Alyssa's brother, Antony, have been working the spy game for years. They started as hacking teens but graduated to the big leagues—and their gaming company is just their cover. Apparently, their cover has been blown. Now some of the bad guys they've taken down want payback—and Alyssa is being targeted. Her brother is out of the country, gone dark on an assignment, and Sebastian can't just leave Alyssa on her own to face the wolves. Not happening. So…

Time to get close.

He moves Alyssa into his home. Provides twenty-four seven protection for her. He figures he can keep his secret desire for her in check—he's done it for years, after all—or at least, that's the initial plan. Until he finds out that Alyssa has been longing for him. That he's starred in more than a few of her fantasies, too.

All bets are off.

He's held back for years, thinking he was doing the right thing. Thinking he'd never truly deserve a woman like her. But if Alyssa wants him, if Alyssa needs him, nothing will stop him from claiming the woman who owns his heart. Not the bad guys who are closing in, not the government who wants his tech, and not even Alyssa's big brother.

Keep his hands off her? Stay away from Alyssa? Sorry, that's…NEVER GONNA HAPPEN.

Absolutely, one hundred percent…Sebastian will not let her go, and he will prove that he is the guy—the only one—for her.
Start Reading NEVER GONNA HAPPEN Now

Our Past Week of Fresh Picks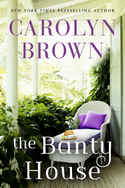 THE BANTY HOUSE
by Carolyn Brown
Featured as Fresh Pick on July 3, 2020
A homeless young woman finds an unexpected family in beloved New York Times bestselling author Carolyn Brown's novel of healing hearts and new Read More »
Love, second chances, and family. . .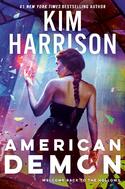 AMERICAN DEMON
by Kim Harrison
Featured as Fresh Pick on July 2, 2020
A thrilling return to the #1 New York Times bestselling urban fantasy series, continuing Rachel Morgan's story.RACHEL MORGAN IS BACK--AND THE HOLLOWS Read More »
An emotional return to The Hollows....
With new murders and new characters, Harrison gives the series a new kick!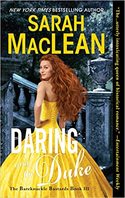 DARING AND THE DUKE
by Sarah MacLean
Featured as Fresh Pick on July 1, 2020
New York Times bestselling author Sarah MacLean returns with the much-anticipated final book in her Bareknuckle Bastards series, featuring a scoundrel duke and the Read More »
The last Bareknuckle Bastard finally receives her HEA!!
Fake Duke is restored to the bosom of his real family (and gets the girl)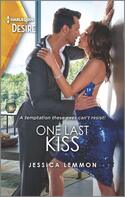 ONE LAST KISS
by Jessica Lemmon
Featured as Fresh Pick on June 30, 2020
A temptation these exes can't resist!Their second chance starts with an explosive kiss.And that's just the beginning.Gia Knox Read More »
An explosion of emotion and a fantabulous second-chance-at love story!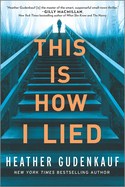 THIS IS HOW I LIED
by Heather Gudenkauf
Featured as Fresh Pick on June 29, 2020
Everyone has a secret they'll do anything to hide…Twenty-five years ago, the body of sixteen-year-old Eve Knox was Read More »
Everyone has secrets....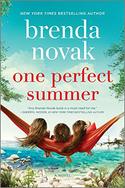 ONE PERFECT SUMMER
by Brenda Novak
Featured as Fresh Pick on June 28, 2020
Some families we're born intoSome we find for ourselvesWhen Serenity Alston swabbed her cheek for 23andMe, she joked about uncovering some dark ancestral Read More »
The special bond of sisterhood...
A journey of discovery for three women and the family they become. . .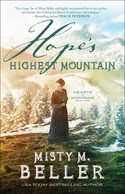 HOPE'S HIGHEST MOUNTAIN
by Misty M. Beller
Featured as Fresh Pick on June 27, 2020
Ingrid Chastain readily agreed to accompany her father to deliver vaccines to a mining town in the Montana Territory. She never could have anticipated a Read More »
A timely romance set in frontier Montana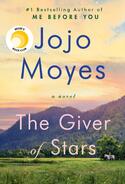 THE GIVER OF STARS
by Jojo Moyes
Featured as Fresh Pick on June 26, 2020
Alice Wright marries handsome American Bennett Van Cleve hoping to escape her stifling life in England. But small-town Kentucky quickly proves equally claustrophobic Read More »
Rewarding tale of women's friendship in the face of Depression-era hardships