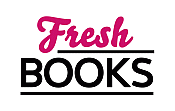 Hot, sizzling reads for July
"NEVER GONNA HAPPEN has spies, a shadowy mastermind, and plenty of passion!"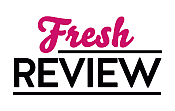 Reviewed by Miranda Owen
Posted June 20, 2020

Romance Erotica Sensual | Romance Suspense
NEVER GONNA HAPPEN is a standalone romantic suspense novel by Cynthia Eden. This book will appeal to readers who like the "brother's friend" trope. NEVER GONNA HAPPEN is also a great book for romance fans who enjoy stories in which the hero has carried a torch for the heroine for a long time without her knowing. Sebastian Ridgeway and Antony Kyle are business partners in a gaming company. What people don't know is that they're also spies for the government. When Sebastian becomes taken with Antony's sister Alyssa, Antony makes Sebastian promise not to tough her. Sebastian agrees with the caveat that if she makes a move on him, all bets are off.
True to form, Cynthia Eden keeps the main characters and the readers off-balance with a million little twists and turns. A text that seems to be from Antony to Sebastian changes things forever, but especially the dynamic between Sebastian and Alyssa. The main characters struggle to keep one step ahead of the mysterious bad guy and it's unclear exactly who the target is. Sebastian is a sexy spy/computer geek who is compared by another character as both Bruce Wayne and his alter ego Batman. The danger to Alyssa finally gets him to reveal his true feelings to her. The sexy scenes, as always in a Cynthia Eden novel, are extremely well-written – torrid yet tailored to the couple so that the passion is palpable. Alyssa has understandable reactions to everything thrown at her in a short amount of time. I like how she knows her own mind, resists being pushed around by the often well-meaning dudes that suddenly surround her. I also love that she calls out the hero when he tries to push her away for her own good because that is a pet peeve of mine. Thankfully, Alyssa doesn't let Sebastian get away with it and instead tells the menfolk how her life will be based on her choices rather than their interference. Yay!
NEVER GONNA HAPPEN has spies, a shadowy mastermind, and plenty of passion. Although this book appears to be a standalone novel, I hope to read more stories set in this world and see what happens with some of these supporting characters in the future. It was nice to see so many strong female characters in NEVER GONNA HAPPEN. This book is not part of Cynthia Eden's "Wilde Ways" series, but it does reference Eric Wilde. I look forward to Cynthia Eden's next book.
SUMMARY
No. Absolutely not. He will not fall in love with his best-friend's little sister. He is not that guy.

So…yeah, okay, Alyssa Kyle is gorgeous and funny, and she's slipped into more than a few of his fantasies over the years, but Sebastian Ridgeway is not about to cross that particular line. No way. No day.

Today is the day.

Alyssa's in trouble. Someone shot at her—actually shot at her—and now she's getting all kinds of threatening messages. Messages that say she's about to pay for her brother's crimes. Only her brother is a computer gaming designer, not some secret agent. The bad guys out there have obviously made a mistake.

There is no mistake.

Sebastian and Alyssa's brother, Antony, have been working the spy game for years. They started as hacking teens but graduated to the big leagues—and their gaming company is just their cover. Apparently, their cover has been blown. Now some of the bad guys they've taken down want payback—and Alyssa is being targeted. Her brother is out of the country, gone dark on an assignment, and Sebastian can't just leave Alyssa on her own to face the wolves. Not happening. So…

Time to get close.

He moves Alyssa into his home. Provides twenty-four seven protection for her. He figures he can keep his secret desire for her in check—he's done it for years, after all—or at least, that's the initial plan. Until he finds out that Alyssa has been longing for him. That he's starred in more than a few of her fantasies, too.

All bets are off.

He's held back for years, thinking he was doing the right thing. Thinking he'd never truly deserve a woman like her. But if Alyssa wants him, if Alyssa needs him, nothing will stop him from claiming the woman who owns his heart. Not the bad guys who are closing in, not the government who wants his tech, and not even Alyssa's big brother.

Keep his hands off her? Stay away from Alyssa? Sorry, that's…NEVER GONNA HAPPEN.

Absolutely, one hundred percent…Sebastian will not let her go, and he will prove that he is the guy—the only one—for her.
---
What do you think about this review?
Comments
No comments posted.

Registered users may leave comments.
Log in or register now!