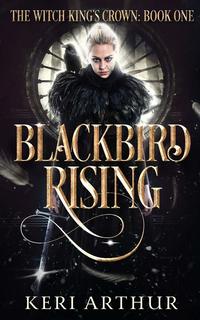 The Witch King's Crown #1
KA Publishing
February 2020
On Sale: February 3, 2020
ISBN: 0648497348
EAN: 9780648497349
Kindle: B07ZS9WHH2
Paperback / e-Book
Add to Wish List

A modern fantasy novel inspired by the King Arthur legend...
For hundreds of years, the Witch King's sword has been buried in stone awaiting the next hand to draw it.
Many have tried. None have succeeded.
Gwen is the last in a long line of De Montfort witches whose duty it is to protect the sword of all power. But when she returns to King Island to perform the blessing, a mysterious pulse of blue light tells her that someone has attempted to draw the sword. Before she can investigate any further, demons attack. She only survives with the help of a mysterious stranger who disappears as quickly as he appears.
Gwen and her grandmother, Moscelyne, soon discover that minor gateways into Darkside--the traditional home of both demons and dark elves--are being forced open by magic. Even worse, someone is now sending demons after the Witch King's heirs.
As vital artifacts are stolen by Darkside and the deaths draw altogether too close to home, Gwen and Mo--with the help of old gods and an ancient order of knights once thought dead--scramble to unravel the clues and stop the murderous would-be king from claiming the crown.
If they fail and the wrong hand draws the sword of power, he can unlock the main gateway into Darkside and unleash utter hell onto an unsuspecting and unprepared England....
Start Reading BLACKBIRD RISING Now

Witch King's Crown

Our Past Week of Fresh Picks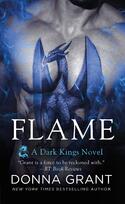 FLAME
by Donna Grant
Featured as Fresh Pick on July 9, 2020
Flame is the next Dark Kings book in New York Times bestselling author Donna Grant's series. If she believed in destiny, she would believe Read More »
Love will see them through it all!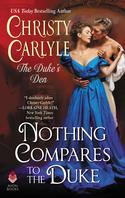 NOTHING COMPARES TO THE DUKE
by Christy Carlyle
Featured as Fresh Pick on July 8, 2020
Christy Carlyle concludes her Duke's Den series with this sparkling romance about two reluctant allies intent on following the rules and Read More »
A friends-to-enemies-to-lovers tale that doesn't disappoint!!
TWEET CUTE
by Emma Lord
Featured as Fresh Pick on July 7, 2020
A fresh, irresistible rom-com from debut author Emma Lord about the chances we take, the paths life can lead us on, and how love Read More »
A quirky and fun YA rom-com
THE LAST CURTAIN CALL
by Juliet Blackwell
Featured as Fresh Pick on July 6, 2020
A new ghoulish mystery from the New York Times bestselling author of A Ghostly Light featuring Mel Turner, a ghost-whispering contractor.Mel Turner can Read More »
A delicious mix of ghostly thrills, complex mysteries, and great storytelling!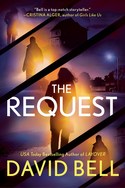 THE REQUEST
by David Bell
Featured as Fresh Pick on July 5, 2020
When a man agrees to do a favor for a friend, he gets more than he bargained for as he becomes embroiled in a woman Read More »
The perfect mystery for your summer reading list!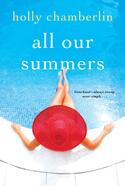 ALL OUR SUMMERS
by Holly Chamberlin
Featured as Fresh Pick on July 4, 2020
Against the picturesque coastal Maine setting that she evokes so well, bestselling author Holly Chamberlin creates a heartfelt story of family bonds and new beginnings Read More »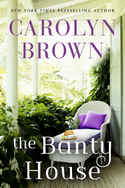 THE BANTY HOUSE
by Carolyn Brown
Featured as Fresh Pick on July 3, 2020
A homeless young woman finds an unexpected family in beloved New York Times bestselling author Carolyn Brown's novel of healing hearts and new Read More »
Love, second chances, and family. . .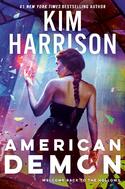 AMERICAN DEMON
by Kim Harrison
Featured as Fresh Pick on July 2, 2020
A thrilling return to the #1 New York Times bestselling urban fantasy series, continuing Rachel Morgan's story.RACHEL MORGAN IS BACK--AND THE HOLLOWS Read More »
An emotional return to The Hollows....
With new murders and new characters, Harrison gives the series a new kick!