"Will a nefarious force claim the King's sword and crown?"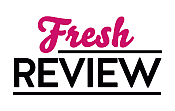 Reviewed by Debbie Wiley
Posted May 21, 2020

Fantasy Urban | Romance Fantasy
Gwen De Montfort's genealogical line is responsible for looking after the Witch King's memorial, including the sword buried in the stone. Lately she and her grandmother, Mo, have sensed something is amiss and an attack by demons on King's Island confirms it. Meanwhile artifacts and distant heirs related to the Witch King are being hunted down, and in some cases destroyed. Help has arrived unexpectedly, but will Gwen be open to the assistance, especially when her own brother is a suspect? Can a dark force be stopped, or will the sword be drawn by a murderous and mysterious foe?
BLACKBIRD RISING is the first book in The Witch King's Crown series, and wow, what a phenomenal start! I'm a long time Keri Arthur fan so admittedly I didn't read the description ahead of time as I just KNEW I wanted to read it because she wrote it. BLACKBIRD RISING is a modern-day Arthurian style fantasy, but with the added bonus of shifters. And yes, at least some of those shifters are blackbirds, which added a cool and unique twist. No spoilers, however, but you'll love the mysterious order of the Blackbirds and Lucas Durant.
I love Gwen and Mo! Gwen is the main heroine and her humility about her own magics makes her endearing. . . although I suspect we'll find out she has far more than she realizes. Mo is quite the mystery. We learn a little bit about her unusual powers, but BLACKBIRD RISING only gives us the tip of the iceberg as there are depths still to explore with her. In fact, I could even see an entire spin-off series featuring Mo.
BLACKBIRD RISING is yet another stellar tale from Keri Arthur. The world-building, mythology, and character development are exceptional and whet our tastes for more. Keri Arthur is one of my go-to authors as I'll read anything she writes because she's just THAT good. I look forward to seeing what happens next in The Witch King's Crown series. Meanwhile, give BLACKBIRD RISING a try--you won't regret it.
SUMMARY
A modern fantasy novel inspired by the King Arthur legend...
For hundreds of years, the Witch King's sword has been buried in stone awaiting the next hand to draw it.
Many have tried. None have succeeded.
Gwen is the last in a long line of De Montfort witches whose duty it is to protect the sword of all power. But when she returns to King Island to perform the blessing, a mysterious pulse of blue light tells her that someone has attempted to draw the sword. Before she can investigate any further, demons attack. She only survives with the help of a mysterious stranger who disappears as quickly as he appears.
Gwen and her grandmother, Moscelyne, soon discover that minor gateways into Darkside--the traditional home of both demons and dark elves--are being forced open by magic. Even worse, someone is now sending demons after the Witch King's heirs.
As vital artifacts are stolen by Darkside and the deaths draw altogether too close to home, Gwen and Mo--with the help of old gods and an ancient order of knights once thought dead--scramble to unravel the clues and stop the murderous would-be king from claiming the crown.
If they fail and the wrong hand draws the sword of power, he can unlock the main gateway into Darkside and unleash utter hell onto an unsuspecting and unprepared England....
---
What do you think about this review?
Comments
No comments posted.

Registered users may leave comments.
Log in or register now!