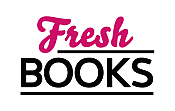 Your starred reads for December are here!
Keri Arthur
Blogging at Fresh Fiction
Kari Arthur | Exclusive Interview: BLACKBIRD RISING
May 21, 2020
by Fresh Fiction Reviewers Debbie Wiley and Annetta Sweetko Read More...
Keri Arthur, author of the New York Times bestselling Riley Jenson Guardian series, has now written more than thirty-three novels. She's received several nominations in the Best Contemporary Paranormal category of the Romantic Times Reviewers Choice Awards and has won RT's Career Achievement Award for urban fantasy. She lives with her daughter in Melbourne, Australia.
Log In to see more information about Keri Arthur
Log in or register now!
Series
Spook Squad | Souls of Fire | An Outcast Novel | Lizzie Grace | Kingdoms of Earth & Air | Riley Jenson | Witch King's Crown
Books:
Broken Bonds, November 2021
Lizzie Grace SEries
Paperback / e-Book
Blackbird Crowned, July 2021
The Witch King's Crown Book 3
Paperback / e-Book
Magic Misled, February 2021
Lizzie Grace Book 7
Paperback / e-Book
Blackbird Broken, October 2020
The Witch King's Crown Book 2
Paperback / e-Book
Deadly Vows, June 2020
Lizzie Grace #6
Paperback / e-Book
Blackbird Rising, February 2020
The Witch King's Crown #1
Paperback / e-Book
Wicked Wings, October 2019
Lizzie Grace #5
Paperback / e-Book
Burn, June 2019
Kingdoms of Earth & Air #3
Paperback / e-Book
Demon's Dance, February 2019
Lizzie Grace #4
e-Book
Cursed, November 2018
Kingdoms of Earth & Air #2
e-Book
Hunter Hunted, August 2018
Lizzie Grace #3
e-Book
Unlit, May 2018
Kingdoms of Earth & Air #1
Paperback / e-Book
Hell's Bell, February 2018
Lizzie Grace #2
e-Book
The Black Tide, December 2017
Outcast #3
e-Book
Ashes Reborn, September 2017
Souls of Fire #4
Mass Market Paperback / e-Book
Blood Kissed, May 2017
Lizzie Grace #1
e-Book
Winter Halo, December 2016
Outcast #2
Mass Market Paperback / e-Book
Flameout, July 2016
Souls of Fire #3
Mass Market Paperback / e-Book
City of Light, January 2016
An Outcast Novel #1
Mass Market Paperback / e-Book
Wicked Embers, July 2015
Souls of Fire #2
Paperback / e-Book
Darkness Falls, December 2014
Dark Angels
Paperback / e-Book
Penumbra, November 2014
Spook Squad #3
Paperback / e-Book
Generation 18, October 2014
The Spook Squad #2
Trade Size / e-Book (reprint)
Memory Zero, September 2014
The Spook Squad #1
Paperback / e-Book
Fireborn, July 2014
Paperback / e-Book
Circle of Desire, April 2014
A Damask Circle #3
Paperback / e-Book
Circle of Death, March 2014
Damask Circle #2
Paperback / e-Book (reprint)
Circle of Fire, January 2014
A Damask Circle #1
Paperback / e-Book (reprint)
Darkness Splintered, November 2013
Dark Angels
Paperback / e-Book
Darkness Hunts, November 2012
Dark Angels
Paperback / e-Book
Beneath a Darkening Moon, October 2012
Hardcover / e-Book (reprint)
Beneath A Rising Moon, August 2012
Paperback / e-Book
Darkness Devours, June 2012
Paperback / e-Book
Darkness Rising, November 2011
Paperback
Darkness Unbound, October 2011
Dark Angels
Paperback / e-Book
Mercy Burns, May 2010
Mass Market Paperback / e-Book
Bound to Shadows, November 2009
Riley Jensen, Guardian #8
Mass Market Paperback
Deadly Desire, April 2009
Riley Jenson, Guardian #7
Mass Market Paperback
Destiny Kills, November 2008
Myth and Magic #1
Mass Market Paperback
Wolfsbane and Mistletoe, October 2008
Hardcover
Hotter Than Hell, July 2008
Mass Market Paperback
The Darkest Kiss, May 2008
Riley Jenson, Guardian #6
Mass Market Paperback
Embraced By Darkness, August 2007
Riley Jenson, Guardian #5
Mass Market Paperback
Dangerous Games, April 2007
Riley Jenson, Guardian #4
Paperback
Tempting Evil, March 2007
Riley Jenson, Guardian #3
Paperback
Kissing Sin, February 2007
Riley Jenson, Guardian #2
Paperback
Full Moon Rising, January 2007
Riley Jenson, Guardian #1
Paperback (reprint)
Full Moon Rising, February 2006
Riley Jenson, Guardian #1
Hardcover / e-Book
Penumbra, November 2005
Book Three in Urban Fantasy series
Trade Size
Beneath a Darkening Moon, December 2004
Trade Size
Memory Zero, June 2004
Book One in Urban Fantasy series
Trade Size
Kiss the Night Good-Bye, March 2004
Book four in the Nikki & Michael Series
Trade Size
Circle of Desire, July 2003
Damask Circle Series
Trade Size
Beneath a Rising Moon, March 2003
Trade Size
Chasing the Shadows, November 2002
Book Three in the Nikki & Michael Series
Trade Size
Circle of Death, June 2002
Damask Circle Series
Trade Size
Hearts in Darkness, December 2001
Book Two in the Nikki and Michael Series
Trade Size
Circle of Fire, August 2001
Damask Circle Series
Trade Size
Dancing with the Devil, March 2001
Book One in the Nikki & Michael Series.
Trade Size