"Fantasy, romance and action at its best."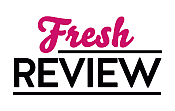 Reviewed by Annetta Sweetko
Posted May 26, 2020

Fantasy Urban | Romance Fantasy
In BLACKBIRD RISING, it has been the De Montfort witches' honor to protect the Witch King's sword. One of the last of that lineage, Gwen, arrives at King's Island to perform the protective blessing and finds that someone had been there trying to draw out the sword. She has little time to investigate when demons attack. She survives when a mysterious stranger suddenly appears then disappears just a quickly. With her grandmother's, Moscelyne (Mo), help they find a number of troubling happenings and an explanation as to where the demons came from. With a gateway open a plan must be put into action to stop the evil one from becoming the King.
BLACKBIRD RISING is the first of a new series The Witch King's Crown by author Keri Arthur. This nicely twisted take on King Arthur's court, with a variety of magical beings, shapeshifters and the requisite good vs. evil is an amazing read. Ms. Arthur world-building abilities and all the different personalities she comes up with for her characters - from funny, infuriating, to downright evil will have readers glued to the pages.
It is sometimes hard to give reviews without giving too much information and being full of spoilers so I can say only that there is an amazing Knight Lucas and quite a bit of sizzling going on there. Gwen is really spunky and receives a number of surprises from her grandmother, that could shake a lesser woman, but she keeps on. To be honest, it is Mo who is the most intriguing of the characters, she knows more than she is telling and you can't wait to see what she does next.
Keri Arthur is one of my go to authors, as I have not found a dud in any of her books. If you want an amazing read - BLACKBIRD RISING is filled with action, danger, intrigue, twists and turns that will have you on the edge of your seat and wanting more.
SUMMARY
A modern fantasy novel inspired by the King Arthur legend...
For hundreds of years, the Witch King's sword has been buried in stone awaiting the next hand to draw it.
Many have tried. None have succeeded.
Gwen is the last in a long line of De Montfort witches whose duty it is to protect the sword of all power. But when she returns to King Island to perform the blessing, a mysterious pulse of blue light tells her that someone has attempted to draw the sword. Before she can investigate any further, demons attack. She only survives with the help of a mysterious stranger who disappears as quickly as he appears.
Gwen and her grandmother, Moscelyne, soon discover that minor gateways into Darkside--the traditional home of both demons and dark elves--are being forced open by magic. Even worse, someone is now sending demons after the Witch King's heirs.
As vital artifacts are stolen by Darkside and the deaths draw altogether too close to home, Gwen and Mo--with the help of old gods and an ancient order of knights once thought dead--scramble to unravel the clues and stop the murderous would-be king from claiming the crown.
If they fail and the wrong hand draws the sword of power, he can unlock the main gateway into Darkside and unleash utter hell onto an unsuspecting and unprepared England....
---
What do you think about this review?
Comments
No comments posted.

Registered users may leave comments.
Log in or register now!