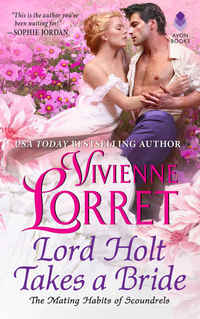 The Mating Habits of Scoundrels
Avon
April 2020
On Sale: March 31, 2020
Featuring: Winnifred Humphries; Lord Asher Holt
384 pages
ISBN: 0062976591
EAN: 9780062976598
Kindle: B07TV79G4P
Mass Market Paperback / e-Book / audiobook
Add to Wish List

USA Today bestselling author Vivienne Lorret launches a charming new trilogy about three debutantes who get more than they bargained for when it comes to the mating habits of scoundrels . . .
Heiress Winnifred Humphries refuses to marry the odious man her parents have chosen. She'll marry for love or not at all. But how does a woman know a man truly loves her? Needing answers, she sets out to discover the marriage habits of London's aristocrats. Yet when her friends kidnap a lord for research, Winn knows they've gone too far. Now she's facing a wickedly handsome scoundrel who wants revenge.
Lord Asher Holt has the perfect plan to free himself of his father's debts. But when a trio of foolish debutantes abducts him, their scheme ruins everything! Fuming and tied to a chair, Holt overhears that one of them is an heiress. Perhaps he isn't above a little kidnapping either.
Yet, when the heiress runs away from her own wedding and straight into his waiting carriage, Holt finds himself on an adventure he'll never forget, falling in love with a woman worth more than any treasure. But will Winn ever believe his heart only desires her . . . and not her fortune?
Excerpt
"Winn, this isn't the time to be shy," Asher said from the base of the ladder. "Toss down your dress."
She blushed to the roots of her hair. Unfortunately, even turning crimson wasn't enough to warm her frozen fingers and stop her teeth from chattering.
"I'm n-not b-being shy," she stammered, fumbling with the fastenings. "Y-you've already s-seen me w-without the dress."
"You're quite right. Therefore, there's no reason to stand upon ceremony."
Before she could ask what he meant by that, the top of his head emerged over the edge of the loft. She might have gasped at his audacity, but then the rest of him came into view and her mind whirred to a sudden stop.
Asher Holt was naked.
Well, mostly. His bare, broad shoulders and sinewy arms appeared first, muscles shifting and bunching beneath his skin as he navigated the final rungs—and far more adeptly than she had done. Then he unfolded from a crouch, and stood.
Her greedy eyes skimmed the length of him, taking in every . . . blessed . . . inch.
Start Reading LORD HOLT TAKES A BRIDE Now

Mating Habits of Scoundrels

Our Past Week of Fresh Picks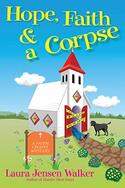 HOPE, FAITH, AND A CORPSE
by Laura Jensen Walker
Featured as Fresh Pick on January 25, 2021
In the tradition of M. C. Beaton, Hope Taylor, pastor of a small-town California church, tries to find out who sent a church elder Read More »
Welcome to Apple Springs, a small town with quirky residents and big-time secrets!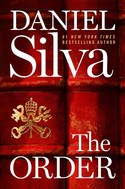 THE ORDER
by Daniel Silva
Featured as Fresh Pick on January 24, 2021
From Daniel Silva, the internationally acclaimed #1 New York Times–bestselling author, comes a riveting new thriller featuring art restorer and legendary spy Gabriel Read More »
Silva returns with a stunning new Gabriel Allon novel!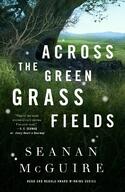 ACROSS THE GREEN GRASS FIELDS
by Seanan McGuire
Featured as Fresh Pick on January 23, 2021
A young girl discovers a portal to a land filled with centaurs and unicorns in Seanan McGuire's Across the Green Grass Fields, a standalone Read More »
A YA fantasy with horses, but not as you know them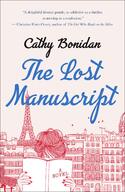 THE LOST MANUSCRIPT
by Cathy Bonidan
Featured as Fresh Pick on January 22, 2021
Cathy Bonidan's The Lost Manuscript is a charming epistolary novel about the love of books and magical ability they have to bring people together Read More »
An epistolary tale to be slowly savored...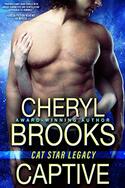 CAPTIVE
by Cheryl Brooks
Featured as Fresh Pick on January 21, 2021
She stole his freedom… He captured her heartMoriconthan "Moe" Tshevnoe finds an outlet for his anger when a brawl breaks out in Read More »
Part sci-fi epic adventure and part classic love story!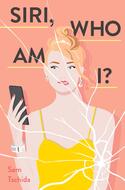 SIRI, WHO AM I?
by Sam Tschida
Featured as Fresh Pick on January 20, 2021
A Millennial with amnesia uses her Instagram account to piece together her identity in this hilarious and whip-smart comedy about the ups and downs Read More »
Can losing your memory make you dislike yourself?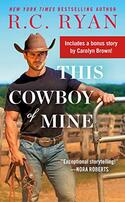 THIS COWBOY OF MINE
by R.C. Ryan
Featured as Fresh Pick on January 19, 2021
New York Times bestselling author R.C. Ryan takes readers on a wild ride with a strong heroine who must trust the cowboy trying to Read More »
Learning to be a team is going to be a challenge. . .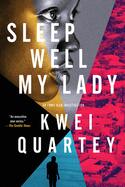 SLEEP WELL, MY LADY
by Kwei Quartey
Featured as Fresh Pick on January 18, 2021
In the follow-up to the acclaimed series debut The Missing American, PI Emma Djan investigates the death of a Ghanaian fashion icon and social Read More »
What secrets does her death hide?