"A frothy and fun historical romance romp!"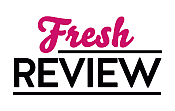 Reviewed by Danielle Dresser
Posted March 22, 2020

Winnifred Humphries is plump, has unruly curly hair, and feels like she can never please her parents. She finds solace in her friends, who together have decided to write a book called The Mating Habits of Scoundrels, so they can warn women about what to look out for when dealing with men who have other intentions. Winn is also engaged and although her husband-to-be leaves much to be desired (he is, after all, only marrying her for her money), Winn is ready to be out of the scrutiny of her parents. But when she comes to her senses about marrying a terrible man, Winn and her friends devise a plan for Winn to run away from her wedding, but that plan is botched when her friends also decided to kidnap a scoundrel. . . for research purposes, of course.
Lord Asher Holt is in a bind – his father has gambled away the family money, continues to rack up debt in Asher's name, and he wants nothing more than to be free of his father's schemes and honor the memory of his beloved mother. When he's strangely kidnapped by the most unlikely of kidnappers – a bunch of debutantes none the wiser – Ash discovers an opportunity. Perhaps he can orchestrate a kidnapping of one of these heiresses and demand a hefty ransom to alleviate his father's debts.
When Winn escapes her wedding day into a carriage, it's not the planned getaway vehicle but that of Lord Asher. What follows is a road trip adventure, giving Winn and Ash the freedom be their true selves in front of total strangers. Spending so much time together, they begin to let their guards down and realize what it means to be happy and fulfilled instead of stifled and suppressed.
The first book in Vivienne Lorret's The Mating Habits of Scoundrels series, LORD HOLT TAKES A BRIDE is a frothy and fun historical romp. Winnifred Humphries has spent her life feeling like she is always a disappointment to her parents, and quite frankly, they are constantly telling her about her many shortcomings. She decides to take a chance and make a run for it before she's stuck in a loveless marriage, but never expects to go on her own adventure with a dashing lord. Asher Holt, on the other hand, is doing what he can to get away from his father. His notoriety as a scoundrel is both because of his father's reputation as well as a coping mechanism to keep people at bay. Winn and Asher find themselves in many hilarious situations, and each one showcases a different side to their personalities. Winn's parents spend much of the novel coming across as clueless as to what to do with their daughter, and their changes of heart happen pretty instantaneously, but they also have a cute secondary romance plotline after spending most of their marriage at odds. Asher's father is an easy villain to disdain, but at times felt like a caricature. And while the many scenarios they find themselves in move the plot along, there's one too many coincidental happenings. That being said, LORD HOLT TAKES A BRIDE is a delightful first novel in a new series by a wonderfully talented author.
SUMMARY
USA Today bestselling author Vivienne Lorret launches a charming new trilogy about three debutantes who get more than they bargained for when it comes to the mating habits of scoundrels . . .
Heiress Winnifred Humphries refuses to marry the odious man her parents have chosen. She'll marry for love or not at all. But how does a woman know a man truly loves her? Needing answers, she sets out to discover the marriage habits of London's aristocrats. Yet when her friends kidnap a lord for research, Winn knows they've gone too far. Now she's facing a wickedly handsome scoundrel who wants revenge.
Lord Asher Holt has the perfect plan to free himself of his father's debts. But when a trio of foolish debutantes abducts him, their scheme ruins everything! Fuming and tied to a chair, Holt overhears that one of them is an heiress. Perhaps he isn't above a little kidnapping either.
Yet, when the heiress runs away from her own wedding and straight into his waiting carriage, Holt finds himself on an adventure he'll never forget, falling in love with a woman worth more than any treasure. But will Winn ever believe his heart only desires her . . . and not her fortune?
Excerpt
"Winn, this isn't the time to be shy," Asher said from the base of the ladder. "Toss down your dress."
She blushed to the roots of her hair. Unfortunately, even turning crimson wasn't enough to warm her frozen fingers and stop her teeth from chattering.
"I'm n-not b-being shy," she stammered, fumbling with the fastenings. "Y-you've already s-seen me w-without the dress."
"You're quite right. Therefore, there's no reason to stand upon ceremony."
Before she could ask what he meant by that, the top of his head emerged over the edge of the loft. She might have gasped at his audacity, but then the rest of him came into view and her mind whirred to a sudden stop.
Asher Holt was naked.
Well, mostly. His bare, broad shoulders and sinewy arms appeared first, muscles shifting and bunching beneath his skin as he navigated the final rungs—and far more adeptly than she had done. Then he unfolded from a crouch, and stood.
Her greedy eyes skimmed the length of him, taking in every . . . blessed . . . inch.
---
What do you think about this review?
Comments
No comments posted.

Registered users may leave comments.
Log in or register now!