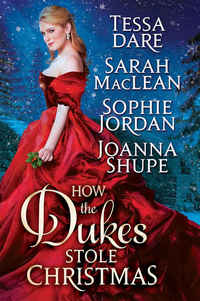 A Holiday Romance Anthology
Rakes Rogues & Scoundrels
October 2018
On Sale: October 15, 2018
ISBN: 0999192337
EAN: 2940156149568
Kindle: B07H6BKB7Z
e-Book
Add to Wish List

Christmas magic is in the air... From the ballrooms of London, to abandoned Scottish castles, to the snowy streets of Gilded Age New York, four bestselling authors whip up some unforgettable romance...with a little help from some enchanted shortbread.

"Meet Me in Mayfair" by Tessa Dare
Louisa Ward needs a Christmas miracle. Unless she catches a wealthy husband at the ball tonight, the horrid, heartless Duke of Thorndale will evict her family from their beloved Mayfair home. But when her friend begs to switch dance cards, Louisa finds herself waltzing with the enemy: the horrid, heartless--and unexpectedly handsome--Thorndale himself. Now the duke's holding her future in his hands...and he's not letting go.

"The Duke of Christmas Present" by Sarah MacLean
Rich and ruthless, Eben, Duke of Allryd, has no time for holidays. Holidays are for whimsy and charm--the only two things his money cannot buy. Lady Jacqueline Mosby is full of both, even now, twelve years after she left to see the world. When Jacqueline returns for a single Christmas, Eben can't resist the woman he never stopped loving...or the future that had once been in reach. It will take a miracle to convince her to stay...but if ever there were a time for miracles, it's Christmas...

"Heiress Alone" by Sophie Jordan
When Annis Bannister's family leaves her behind in the rush to escape an impending snowstorm, she finds herself stranded in the Highlands, left to fend off brigands terrorizing the countryside, robbing homes locked up for winter. Her only hope falls on her neighbor, a surly hermit duke who unravels her with a look, then a kiss ... until she fears the danger to her heart outweighs the danger of brigands and snowstorms.

"Christmas in Central Park" by Joanna Shupe
Women all over America devour Mrs. Walker's weekly column for recipes and advice. No one knows Rose, the column's author, can't even boil water. When the paper's owner, Duke Havemeyer, insists she host a Christmas party, Rose must scramble to find a husband, an empty mansion, and a cook. But Duke is not a man easily fooled and she fears her perfect plan is failing--especially when Duke's attentions make her feel anything but professional. To save her career will she give up her chance at love?
Start Reading HOW THE DUKES STOLE CHRISTMAS Now

Our Past Week of Fresh Picks
SAFE HARBOR
by Gerhardt Roberts
Featured as Fresh Pick on June 12, 2021
In World War II Berlin, Jews such as Erich Reinhold, who can pass for Aryan, and his sweetheart, Nessa Baumgartner, go underground. In a city Read More »
A Great WWII Book about the Jewish Underground
In the midst of the worse times, love flourishes and endures. Highly recommended read
An awesome WWII story of love, courage, and insurmountable odds!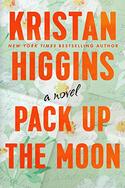 PACK UP THE MOON
by Kristan Higgins
Featured as Fresh Pick on June 11, 2021
Every month, a letter. That's what Lauren decides to leave her husband when she finds out she's dying. Each month, she gives Josh Read More »
Read it with a box of tissues.
THE FIRST STARFIGHTER
by Grace Goodwin
Featured as Fresh Pick on June 10, 2021
Starfighter Training Academy. It was just a game. The newest, hottest video game release of the year. Choose a role. Build the perfect hero who Read More »
She wins a game, saves a world and finds love!
THE WEDDING NIGHT AFFAIR
by L.C. Sharp
Featured as Fresh Pick on June 9, 2021
An unlikely pair explores the darkest corners of London society in this thrilling historical mystery.The year is 1748, and Lady Juliana Uppingham awakens in Read More »
A superb mix of mystery and romance!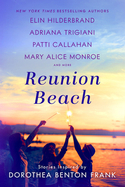 REUNION BEACH
by Mary Alice Monroe, Elin Hilderbrand, Patti Callahan Henry, Adriana Trigiani, Cassandra King
Featured as Fresh Pick on June 8, 2021
In this warm and moving anthology, a group of bestselling authors and writers pay tribute to legendary, larger-than-life New York Times&nbsp Read More »
A Tribute to an Amazing Author, Dorothea Benton Frank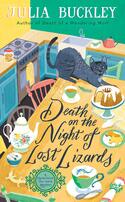 DEATH ON THE NIGHT OF LOST LIZARDS
by Julia Buckley
Featured as Fresh Pick on June 7, 2021
Along with her mother and grandmother, Hana Keller has achieved renown serving tea and cakes with a European flair, but when a local professor is Read More »
Julia Buckley scores with captivating series entry...
DEATH ON THE NIGHT OF LOST LIZARDS is sure to be a hit with fans.
Lovely cozy mystery which will have you on the lookout for tea houses and paprika chicken!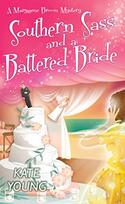 SOUTHERN SASS AND A BATTERED BRIDE
by Kate Young
Featured as Fresh Pick on June 6, 2021
At a murder mystery–themed wedding reception on Georgia's picturesque Peach Cove Island, the bride is doing an awfully good job playing Read More »
It Will Take A Lot of Sass to Figure out This Fun Mystery
THE KOBALT DOSSIER
by Eric Van Lustbader
Featured as Fresh Pick on June 5, 2021
Evan Ryder is back in The Kobalt Dossier, the stunning follow-up to The Nemesis Manifesto from New York Times&nbsp Read More »
Lustbader takes Evan Ryder on another gripping confrontation in the international arena...