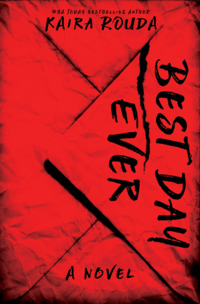 Graydon House
September 2017
On Sale: September 19, 2017
Featuring: Paul Strom; Mia
352 pages
ISBN: 1525811401
EAN: 9781525811401
Kindle: B06XFJFJ17
Hardcover / e-Book
Add to Wish List

In the bestselling, page-turning vein of The Couple Next Door and The Dinner, Kaira Rouda weaves a gripping, tautly suspenseful tale of deception and betrayal dark enough to destroy a marriage…or a life.
"I glance at my wife as she climbs into the passenger seat, and I am bursting with confidence. Today will be everything I've promised her…and more…"
Paul Strom has the perfect life: a glittering career as an advertising executive, a beautiful wife, two healthy boys and a big house in a wealthy suburb. And he's the perfect husband: breadwinner, protector, provider. That's why he's planned a romantic weekend for his wife, Mia, at their lake house, just the two of them. And he's promised today will be the best day ever.
But as Paul and Mia drive out of the city and toward the countryside, a spike of tension begins to wedge itself between them and doubts start to arise. How much do they trust each other? And how perfect is their marriage, or any marriage, really?
Forcing us to ask ourselves just how well we know those who are closest to us, Best Day Ever crackles with dark energy, spinning ever tighter toward its shocking conclusion.
Excerpt
Morning
9:00 a.m.
I glance at my wife as she climbs into the passenger seat, sunlight bouncing off her shiny blond hair like sparklers lit for the Fourth of July, and I am bursting with confidence. Everything is as it should be.
Here we are, just the two of us, about to spend the weekend at our lake house. Today represents everything I've worked for, that we have built together. The sun blasts through my driver's side window with such intensity I feel the urge to hold my hand up to the side of my face to shield my eyes, even though my sunglasses are dark and should be doing the job. Under any other circumstances, on any other day, they would be, I know. But today, something is different between us; some strange tension pulses through the still air of the car's interior. I cannot see it, but it's here. I'd like to name it. Discover its source and eliminate it.
Sure, this morning has been hectic. It's a Friday, and Fridays always seem the most frenzied when you have kids. Getting the boys up and dressed, and then dropping them off at their immaculately landscaped and highly ranked red brick elementary school where they will no doubt excel, in first and third grade respectively. Truth be told though, I usually have little to do with the scenario I just outlined. Mia, my wife, handles all the tasks pertaining to the boys each morning. We're a traditional suburban household in that respect. In the morning, I make coffee, shower, dress and leave for work before the boys awaken. Yes, mine is quite a selfish and single-minded pursuit on most days.
That's another reason why today is so special. I drove the boys to school, reminded them that the babysitter would be picking them up afterward. When I returned to the house, I put the dirty dishes in the dishwasher. I can be helpful when I want to be, although I don't want to remind Mia of this fact as she may come to expect it. Dishes finished, I had called up the stairs to Mia, urging her to hurry. We haven't had a weekend together, just the two of us alone, for more than a year. This day was going to be just for us, and it was time to go.
She called back, her voice floating like a butterfly down the stairs, asking for my help with her luggage. The next moment, I found myself lugging two huge suitcases down the grand main staircase of our home. She followed behind me with a laundry basket filled with who knows what.
"Staying a while?" I teased. She blushed, embarrassed by her notorious overpacking. But I didn't complain. It was her day. She was free to overpack away. Once we got everything loaded into the trunk of the car, just as Mia was starting to relax, the packing part over, that was when my phone rang. I shouldn't have answered it. But onward. Taking the call was just one small mistake in a day that's destined to be brilliant. From the driver's seat, I finally finish syncing my phone with the car's system. I find the playlist I created for my wife. All her favorite songs will play during our drive. Music is such an important part of keeping romance alive.
And now, we're getting on the road. Mia turns toward me and smiles. She has a perfect smile: half-moon-shaped, with glistening white teeth. My smile is more of a rectangle; no matter how hard I try, I appear to be smirking, I know that. But my teeth are perfect, thanks to the cosmetic dentist. I grin back.
She loves me so much, and of course the same can be said for me. We've been together almost ten years now. We know each other's best qualities, and we know each other's dark sides. Although to be quite honest about it, I'm not sure Mia has what you'd call a dastardly alter ego. Her dark side is simply grumpy, and it typically only appears when she is tired, or when one of our boys faces a rough patch. For my part, I wonder if Mia thinks I have a dark side. Most likely, as far as she knows, I am just her dear loving husband.
Today, though, this morning, right now, she is exuding energy; it oozes from her pores, from her flawless face. It's the cause of the strange pulsing between us, I decide.
"You seem wound up, honey," I say. I want to pat her leg and tell her to relax but I don't. Despite her odd mood she is still beautiful, almost perfect in every way.
"Do I? I guess I'm just excited," she says, confirming my assessment while stretching her hands toward the front windshield. The diamond from her wedding ring flashes in the overbright sunshine as if imitating her energy.
"Me too. But we've got a long drive ahead of us, so try to relax. Let's make today the best day ever." I attempt to add the proper lilt to my voice. I need her to believe I am just as happy and carefree as she is. That driving up to our lake house for the first time this season is the most exciting thing I could ever imagine doing on any day, ever.
"In that case, can I request a small detour? There's a little bakery in Port Clinton, just before the turnoff to Lakeside. I'd like to stop there on the way in. For croissants for tomorrow morning. Do you remember the spot? We won't arrive in time to grab croissants for breakfast today, of course, but tomorrow's almost as good," she says. Thankfully, her bright blue eyes are hidden behind dark sunglasses that match mine. When I glance at her, we cannot make eye contact. Not really.
I wonder if the comment about not arriving in time is directed at me, and realize it is. Of course. I am the one who took the phone call just as we were packed up, ready to hop in the car and drive away. I shouldn't have. It wasn't anything new, but I had still held out hope that it would be. Instead, I spent thirty minutes on a worthless call with a headhunter, and, I know, made us late. The croissants will be gone by the time we arrive at the bakery; I know this, too. "Yes, I remember the place. Ugly strip mall, but sure, we'll stop. Not worried about gluten anymore, I take it?" I say. For a while, Mia and her doctor du jour thought her upset stomach, weight loss, and other intestinal issues were caused by gluten. I was relieved when she decided not to hop on that fad after giving up wheat for a few weeks with no change. She still insists on a vegetarian existence, leaving her with few choices when we go out to dinner and endless questions for the wait staff. It's annoying. But I push those thoughts away. My wife is just doing her best.
"Turns out gluten isn't the culprit," Mia says. She smiles. "So yes, I'd love to stop. If it's okay with you, of course." Stopping on our way to the lake house at a bakery that will no doubt be out of croissants was not on my agenda today. She knows I'm a man of action and when I have a plan, I follow it. I just want to get up there already. But today, Mia's every wish is my command…
Start Reading BEST DAY EVER Now

Our Past Week of Fresh Picks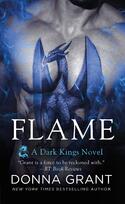 FLAME
by Donna Grant
Featured as Fresh Pick on July 9, 2020
Flame is the next Dark Kings book in New York Times bestselling author Donna Grant's series. If she believed in destiny, she would believe Read More »
Love will see them through it all!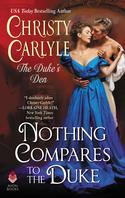 NOTHING COMPARES TO THE DUKE
by Christy Carlyle
Featured as Fresh Pick on July 8, 2020
Christy Carlyle concludes her Duke's Den series with this sparkling romance about two reluctant allies intent on following the rules and Read More »
A friends-to-enemies-to-lovers tale that doesn't disappoint!!
TWEET CUTE
by Emma Lord
Featured as Fresh Pick on July 7, 2020
A fresh, irresistible rom-com from debut author Emma Lord about the chances we take, the paths life can lead us on, and how love Read More »
A quirky and fun YA rom-com
THE LAST CURTAIN CALL
by Juliet Blackwell
Featured as Fresh Pick on July 6, 2020
A new ghoulish mystery from the New York Times bestselling author of A Ghostly Light featuring Mel Turner, a ghost-whispering contractor.Mel Turner can Read More »
A delicious mix of ghostly thrills, complex mysteries, and great storytelling!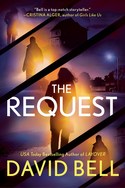 THE REQUEST
by David Bell
Featured as Fresh Pick on July 5, 2020
When a man agrees to do a favor for a friend, he gets more than he bargained for as he becomes embroiled in a woman Read More »
The perfect mystery for your summer reading list!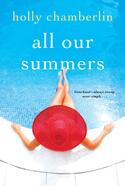 ALL OUR SUMMERS
by Holly Chamberlin
Featured as Fresh Pick on July 4, 2020
Against the picturesque coastal Maine setting that she evokes so well, bestselling author Holly Chamberlin creates a heartfelt story of family bonds and new beginnings Read More »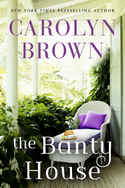 THE BANTY HOUSE
by Carolyn Brown
Featured as Fresh Pick on July 3, 2020
A homeless young woman finds an unexpected family in beloved New York Times bestselling author Carolyn Brown's novel of healing hearts and new Read More »
Love, second chances, and family. . .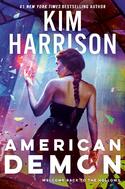 AMERICAN DEMON
by Kim Harrison
Featured as Fresh Pick on July 2, 2020
A thrilling return to the #1 New York Times bestselling urban fantasy series, continuing Rachel Morgan's story.RACHEL MORGAN IS BACK--AND THE HOLLOWS Read More »
An emotional return to The Hollows....
With new murders and new characters, Harrison gives the series a new kick!