#SuspenseMonday Murder with pie?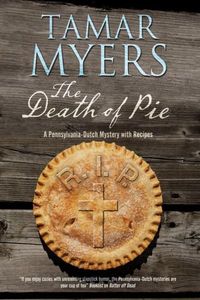 Pennsylvania Dutch #19
Severn House
July 2014
On Sale: July 1, 2014
Featuring: Magdalena Yoder
208 pages
ISBN: 072788381X
EAN: 9780727883810
Hardcover
Add to Wish List

When a bestselling novelist falls face-down dead into Magdalena Yoder's prize-winning apple pie during the village of Hernia's 110th Annual Festival of Pies, there is no shortage of suspects in the subsequent murder investigation. A former guest at Magdalena's PennDutch Inn, the author had made many enemies on publication of her subsequent tell-all book, exposing the faults and foibles of members of the local Amish/Mennonite community, and mocking their way of life. But who was enraged enough to want to poison the acid-tongued writer?
Hopelessly out of his depth, Hernia's inexperienced young Chief of Police requests Magdalena's help in uncovering the answer. As she sets about questioning her friends and neighbors, Magdalena discovers that more than one villager has a secret to hide.

Our Past Week of Fresh Picks
HOUSEWIFE CHRONICLES
by Jennifer Snow
Featured as Fresh Pick on April 17, 2021
Her husband's affair coming to light two weeks before his death should have been the worst thing to happen to Beth Cartwright that year Read More »
Housewives Hide Things Too...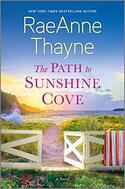 THE PATH TO SUNSHINE COVE
by RaeAnne Thayne
Featured as Fresh Pick on April 16, 2021
She knows what's best for everyone but herself…With a past like hers, Jessica Clayton feels safer in a life spent on Read More »
Immensely enjoyable story about family
Can they overcome the past to find love?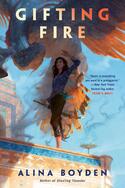 GIFTING FIRE
by Alina Boyden
Featured as Fresh Pick on April 15, 2021
The battle has been won, but the war is just beginning.Although at long last Razia Khan has found peace with herself and love with Read More »
A Good Fantasy Novel with Dragon-like Creatures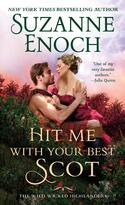 HIT ME WITH YOUR BEST SCOT
by Suzanne Enoch
Featured as Fresh Pick on April 14, 2021
The final book in the wickedly seductive new Scottish historical romance trilogy from New York Times bestselling author Suzanne Enoch, Hit Me With Your Best Read More »
Brawny Highlanders make the best protectors!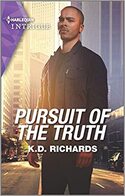 PURSUIT OF THE TRUTH
by K.D. Richards
Featured as Fresh Pick on April 13, 2021
His skills can keep her safeHer secrets could get them killed…Security expert Ryan West's worst fears come to life when hotel Read More »
A Sophisticated Fast-Paced Debut Mystery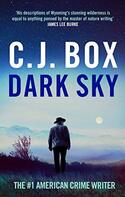 DARK SKY
by C.J. Box
Featured as Fresh Pick on April 12, 2021
Wyoming game warden Joe Pickett must accompany a Silicon Valley CEO on a hunting trip--but soon learns that he himself may be the hunted Read More »
Dark Sky may be Joe's greatest adventure yet!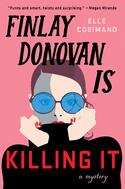 FINLAY DONOVAN IS KILLING IT
by Elle Cosimano
Featured as Fresh Pick on April 11, 2021
Finlay Donovan is killing it . . . except, she's really not. She's a stressed-out single-mom of two and struggling novelist, Finlay Read More »
The Must Read of 2021!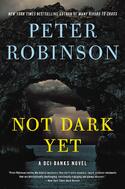 NOT DARK YET
by Peter Robinson
Featured as Fresh Pick on April 10, 2021
One of the world's greatest suspense writers returns with the 27th novel featuring the legendary detective Alan Banks in the mystery series Stephen King Read More »