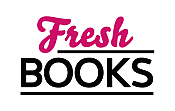 April showers are here, settle with a great read!
"A side-splitting parody you are sure to enjoy."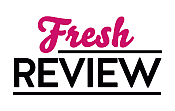 Reviewed by Viki Ferrell
Posted June 17, 2014

The Amish/Mennonite village of Hernia, Pennsylvania, sits in the Alleghany Mountains. Magdalena Portulacca Yoder- Rosen (everyone calls her Mags) runs a cultural experience bed and breakfast for the rich and famous. She offers them ALPO, the Amish Lifestyle Plan Option.
Ramat Sreym, an author who wrote a tell-all bestseller about the people of this quaint village, comes back to be a judge at the annual pie festival. She falls face down in Mag's pie and dies. Mags is somewhat of an amateur sleuth, so the local chief of police asks her to help with the investigation. He gives her a list of suspects, all of whom are some kin to Mags, mostly very distant cousins. Mags begins her investigation, but the chief of police really believes that Mags is the killer. Can Mags find the true murderer, or will she be charged with killing this famous author?
I do not believe I have ever read a more hilarious book. The pages are splattered with metaphors, puns, similes and alliteration. THE DEATH OF PIE is filled with some excellent linguistic and literary writing. The story is a sidesplitting parody with everyone talking in riddles. Tamar Myers gives us a bevy of some of the zaniest characters I have ever met. Magdalena's ramblings often get off-track, but she does share some sound Biblical doctrines throughout the pages. The story also gives a lot of introspect into how people see themselves and how others view them. THE DEATH OF PIE is another installment in Ms. Myers' Pennsylvania-Dutch Mystery series and has some mouth- watering recipes interspersed between the chapters.
SUMMARY
When a bestselling novelist falls face-down dead into Magdalena Yoder's prize-winning apple pie during the village of Hernia's 110th Annual Festival of Pies, there is no shortage of suspects in the subsequent murder investigation. A former guest at Magdalena's PennDutch Inn, the author had made many enemies on publication of her subsequent tell-all book, exposing the faults and foibles of members of the local Amish/Mennonite community, and mocking their way of life. But who was enraged enough to want to poison the acid-tongued writer?
Hopelessly out of his depth, Hernia's inexperienced young Chief of Police requests Magdalena's help in uncovering the answer. As she sets about questioning her friends and neighbors, Magdalena discovers that more than one villager has a secret to hide.
---
What do you think about this review?
Comments
No comments posted.

Registered users may leave comments.
Log in or register now!