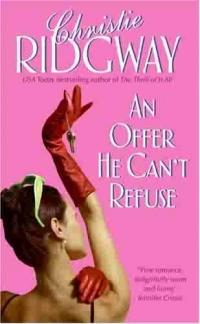 Avon
July 2005
Featuring: Téa Caruso; Johnny Magee
384 pages
ISBN: 0060763485
Paperback
Add to Wish List

Meet Californian Téa Caruso ... her mother drives her crazy, her sisters give "advice." She has a family just like any other, except for one tiny difference ... Her grandfather isn't just in the mob ... he is the mob!
And no one knows this better than Johnny Magee. The Caruso family destroyed his dad. Now, it's payback time -- and he's going to need an unsuspecting insider ... one who won't realize what he's really after.
Téa loves her family but hates what they do. She's tried to stay far away from her notorious relatives, making a legit name for herself as an interior designer. But her grandfather Cosimo's gala 80th birthday is coming up. Every mobbed-up member of the family from San Francisco to Sarasota will be there -- and it's time for Téa to face the family or face the consequences.
Intent on using Téa for revenge, Johnny hires her to redo his home, but then she makes him "offers" he can't refuse. Soon he's falling in love with the enemy and when all the secrets are revealed, what will Téa do ... and even worse, what will her family?

Our Past Week of Fresh Picks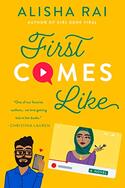 FIRST COMES LIKE
by Alisha Rai
Featured as Fresh Pick on February 24, 2021
The author of The Right Swipe and Girl Gone Viral returns with a story about finding love in all the wrong inboxes... Beauty expert Read More »
Such a cute book, you won't want to miss the delightful Rom-Com!
HUNTER
by Donna Michaels
Featured as Fresh Pick on February 23, 2021
Leaving the military had always been in Hunter Donovan future—either by casket or choice--turns out, it was choice. Early on, he made Read More »
She gives him back his heart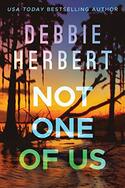 NOT ONE OF US
by Debbie Herbert
Featured as Fresh Pick on February 22, 2021
From the bestselling author of Cold Waters comes a brooding thriller about a woman who must decide if safeguarding her family is worth burying a Read More »
The past breaks open with a bang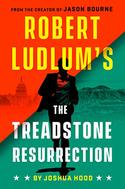 ROBERT LUDLUM'S THE TREADSTONE RESURRECTION
by Joshua Hood
Featured as Fresh Pick on February 21, 2021
Treadstone made Jason Bourne an unstoppable force, but he's not the only one.Operation Treadstone has nearly ruined Adam Hayes. The top-secret CIA Read More »
Exciting action packed thriller from the first page to the last.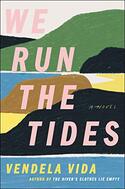 WE RUN THE TIDES
by Vendela Vida
Featured as Fresh Pick on February 20, 2021
An achingly beautiful story of female friendship, betrayal, and a mysterious disappearance set in the changing landscape of San Francisco Teenage Eulabee and her Read More »
Mesmerizing coming of age novel set in 1980s San Francisco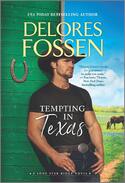 TEMPTING IN TEXAS
by Delores Fossen
Featured as Fresh Pick on February 19, 2021
He told himself he could never be what she needs. But maybe he's found the only role that really matters…As a Read More »
He wants to find peace and finds so much more.
ANCIENT ENFORCER
by Katie Reus
Featured as Fresh Pick on February 18, 2021
An ancient dragon warrior determined to protect what's his…Former general Mikael lost everything thousands of years ago. His clan, his family Read More »
A new world brings this ancient a new love!
TO HAVE AND TO HOAX
by Martha Waters
Featured as Fresh Pick on February 17, 2021
Five years ago, Lady Violet Grey and Lord James Audley met, fell in love, and got married. Four years ago, they had a fight to Read More »
A battle of wits and wills in this historical romance debut...