"Fun romance with a touch of mystery."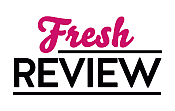 Reviewed by Jessica Smith
Posted July 14, 2005

They say that breaking up is hard to do, and for Téa Caruso it's especially hard to break up with her California Mafia family when they don't want to break up with her. Téa's grandfather is the Mafia boss, having reclaimed the title after her father was killed. Téa's hopes that opening her own interior design business would distance her from her family and give her a respectable name in Palm Springs are only moderately successful. So far, her clients have been tacky, at best, and she's always aware of the lengths her grandfather will go to keep tabs on her. But a huge new job is within her grasp, and she knows if she nails it, it will put her name on the map with the respectability she longs for.
Johnny Magee hasn't set foot in Palm Springs since his father was gunned down in front of him 16 years ago. He has a successful career as a gambler, loads of money, women all over him, and yet he's suddenly compelled to return to Palm Springs to figure out who killed his father. Johnny buys his father's old house and contacts Téa to decorate it, knowing that the rumor is that her family killed his father because his father killed hers. Johnny believes that Téa can help him get to the bottom of things. He doesn't expect to fall for her, and he doesn't know how she'll react when he tells her who he really is.
I highly recommend AN OFFER HE CAN'T REFUSE. It's a well- written tale with some romance, some mystery, as well as likable and believable characters.
SUMMARY
Meet Californian Téa Caruso ... her mother drives her crazy, her sisters give "advice." She has a family just like any other, except for one tiny difference ... Her grandfather isn't just in the mob ... he is the mob!
And no one knows this better than Johnny Magee. The Caruso family destroyed his dad. Now, it's payback time -- and he's going to need an unsuspecting insider ... one who won't realize what he's really after.
Téa loves her family but hates what they do. She's tried to stay far away from her notorious relatives, making a legit name for herself as an interior designer. But her grandfather Cosimo's gala 80th birthday is coming up. Every mobbed-up member of the family from San Francisco to Sarasota will be there -- and it's time for Téa to face the family or face the consequences.
Intent on using Téa for revenge, Johnny hires her to redo his home, but then she makes him "offers" he can't refuse. Soon he's falling in love with the enemy and when all the secrets are revealed, what will Téa do ... and even worse, what will her family?
---
What do you think about this review?
Comments
No comments posted.

Registered users may leave comments.
Log in or register now!