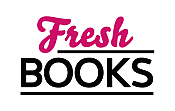 October ushers in great books with holiday themes!
Christie Ridgway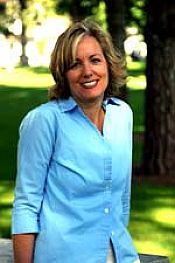 Blogging at Fresh Fiction
Christie Ridgway | From Friends To Lovers
July 6, 2010
I've been hearing a lot from readers about the secondary story in my latest contemporary romance, Read More...
Christie Ridgway | How to Draw Readers to the Straight Contemporary Romances
June 10, 2010
No Shot was Fired, no Blood was Spilled (or even Sipped) in the Making of this Book That's right, my dear friends Read More...
Christie Ridgway | Conveniences, Contrivances, and Coincidences
November 24, 2008
Hi! I'm Christie Ridgway, the author of Read More...
Christie Ridgway has never lived east of the Pacific Ocean, north of San Francisco, or south of San Diego. To put it simply, she's a California native who loves to travel but is happy to make the Golden State her home, She began her writing career in fifth grade when she penned a volume of love stories featuring herself and a teen idol who will probably be thrilled to remain nameless. Later, though, after marrying her college sweetheart, Christie again took up writing romances, this time with imaginary heroes and heroines.
In a house full of males-one terrific husband, two school- age sons, a yellow dog, and tankfuls of fish, reptiles and amphibians-Christie makes her own place (and peace) writing the kinds of stories she loves best.
Log In to see more information about Christie Ridgway
Log in or register now!
Series
Beach House No. 9 | Cabin Fever
Books:
Keep On Loving You, February 2016
Cabin Fever #4
Paperback / e-Book
Can't Fight This Feeling, July 2015
Paperback / e-Book
Make Me Lose Control, January 2015
Paperback / e-Book
Take My Breath Away, June 2014
Paperback / e-Book
The Love Shack, April 2013
Beach House No. 9 #3
Paperback / e-Book
Bungalow Nights, March 2013
Beach House No. 9 #2
Paperback / e-Book
Beach House No. 9, February 2013
Beach House #1
Paperback / e-Book
Beach House Beginnings, January 2013
Beach House No. 9 prequel
e-Book
Kiss the Bride, April 2012
Trade Size / e-Book
Can't Hurry Love, July 2011
Three Kisses #1
Paperback
Then He Kissed Me, January 2011
Three Kisses Trilogy #2
Paperback
Crush On You, June 2010
Three Kisses #1
Paperback
Double The Heat, December 2009
Paperback
Dirty Sexy Knitting, June 2009
Knitting #3
Paperback
Runaway Bride Returns!, May 2009
Mass Market Paperback
I Still Do, January 2009
Mass Market Paperback
Unravel Me, November 2008
Malibu and Ewe #2
Paperback
How To Knit A Wild Bikini, June 2008
Paperback
Bachelor Boss, April 2008
Paperback
His Forbidden Fianc, April 2007
Miniseries: Millionaire of the Month
Paperback
Not Another New Year's, January 2007
Paperback
Must Love Mistletoe, December 2006
Paperback
The Reckoning, May 2006
Fortunes of Texas Series
Paperback
The Care and Feeding of Unmarried Men, April 2006
Paperback
An Offer He Can't Refuse, July 2005
Paperback
Right By Her Side, April 2005
Logan's Legacy Series
Paperback
The Thrill of It All, November 2004
Paperback
Mistletoe and Mayhem, October 2004
Paperback
Do Not Disturb, December 2003
Paperback
Then Comes Marriage, January 2003
Paperback
This Perfect Kiss, January 2001
Paperback
Wish You Were Here, February 2000
Paperback
The Marriage Maker, January 2000
Montana Maverics Return To Big Sky Country
Paperback