a wild adventure with jewel thief and her chaser...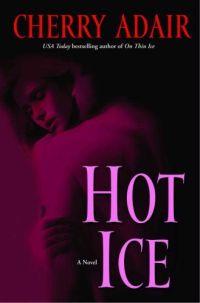 T-FLAC
Ballantine
July 2005
Featuring: Huntington St. John; Taylor Kincaid
352 pages
ISBN: 0345476425
EAN: 9780345476425
Hardcover
Add to Wish List

Taylor Kincaid is an unapologetic jewel thief who loves her work. Her ability to squeeze into the smallest spaces, and her incredible manual dexterity make her one of the best in the business. When the famous Blue Star diamonds surface at a terrorist compound in South America, Taylor jumps at the chance to snag the goods, but she inadverently pockets valuable security codes along with the diamonds. Suddenly, Taylor's no longer just an ultra-chic freelance jewel thief, but a reluctant player in a high-stakes cat-and-mouse game between an elite team of global trouble-shooters and blood-thirsty terrorists. But which group will get to her first?
Luckily for Taylor, it's top T-FLAC operative Huntington St. John. Serious sparks fly between the counter-terror agent and his quarry, but their instant attraction could prove to be a deadly distraction.

Our Past Week of Fresh Picks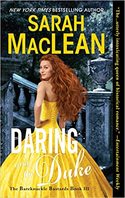 DARING AND THE DUKE
by Sarah MacLean
Featured as Fresh Pick on July 1, 2020
New York Times bestselling author Sarah MacLean returns with the much-anticipated final book in her Bareknuckle Bastards series, featuring a scoundrel duke and the Read More »
The last Bareknuckle Bastard finally receives her HEA!!
Fake Duke is restored to the bosom of his real family (and gets the girl)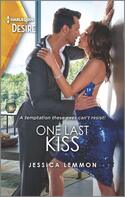 ONE LAST KISS
by Jessica Lemmon
Featured as Fresh Pick on June 30, 2020
A temptation these exes can't resist!Their second chance starts with an explosive kiss.And that's just the beginning.Gia Knox Read More »
An explosion of emotion and a fantabulous second-chance-at love story!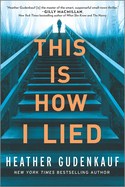 THIS IS HOW I LIED
by Heather Gudenkauf
Featured as Fresh Pick on June 29, 2020
Everyone has a secret they'll do anything to hide…Twenty-five years ago, the body of sixteen-year-old Eve Knox was Read More »
Everyone has secrets....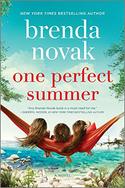 ONE PERFECT SUMMER
by Brenda Novak
Featured as Fresh Pick on June 28, 2020
Some families we're born intoSome we find for ourselvesWhen Serenity Alston swabbed her cheek for 23andMe, she joked about uncovering some dark ancestral Read More »
The special bond of sisterhood...
A journey of discovery for three women and the family they become. . .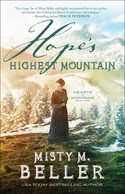 HOPE'S HIGHEST MOUNTAIN
by Misty M. Beller
Featured as Fresh Pick on June 27, 2020
Ingrid Chastain readily agreed to accompany her father to deliver vaccines to a mining town in the Montana Territory. She never could have anticipated a Read More »
A timely romance set in frontier Montana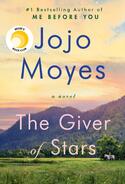 THE GIVER OF STARS
by Jojo Moyes
Featured as Fresh Pick on June 26, 2020
Alice Wright marries handsome American Bennett Van Cleve hoping to escape her stifling life in England. But small-town Kentucky quickly proves equally claustrophobic Read More »
Rewarding tale of women's friendship in the face of Depression-era hardships
THE FIERY CROWN
by Jeffe Kennedy
Featured as Fresh Pick on June 25, 2020
A desperate alliance. A struggle for survival. And a marriage of convenience with an epic twist of fate come together in Jeffe Kennedy's The Read More »
Two headstrong rulers must learn to bend to battle a common enemy
THE RAKE IS TAKEN
by Tracy Sumner
Featured as Fresh Pick on June 24, 2020
A gorgeous psychic. An unwanted betrothal. A tantalizing compromise.An independent hellion, a stealer of time, and the only woman who can capture his heart Read More »
Seamless blend of sensual romance with sooty London ton plus a splash of the fantastic
Lyrical prose, superb storytelling, and explosive chemistry!