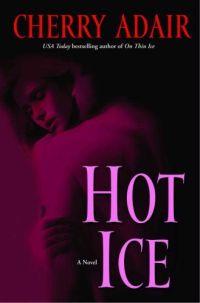 Hot Ice, July 2005
T-FLAC
by Cherry Adair

Ballantine
Featuring: Huntington St. John; Taylor Kincaid
352 pages
ISBN: 0345476425
EAN: 9780345476425
Hardcover
Add to Wish List

Purchase
"Sexy and compelling romantic suspense."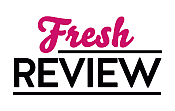 Reviewed by Suzanne Tucker
Posted June 17, 2005

In HOT ICE we're taken, once again, on a heart-stopping adventure wrought with mystery, intrigue and enough chemistry between T-FLAC operative Huntington St. John and jewel thief Taylor Kincaid to singe any romantic heart.
Taylor is an adrenaline junkie. That's why she loves being a jewel thief, and she's the best in the business. During one of her heists, Taylor inadvertently pockets five mini- discs containing valuable security codes. Now she's in a high-stakes game between T-FLAC operatives and blood- thirsty terrorists.
When Hunt locks gazes with Taylor, he knows she's everything he desires -- sophisticated, sexy, available. She's also everything he despises -- a liar, a thief, an outstanding con woman. Taylor is also the only person experienced enough to help T-FLAC save the world from the monster who's planning to "rip the evil" out of it because he believes God has instructed him to kill the antichrist and all his followers. But he must first find the five mini- disks containing the elaborate codes necessary to perform this mission.
Serious sparks fly between Hunt and Taylor. Could this instant attraction prove to be a deadly distraction?
HOT ICE is spellbinding and incredible. We're taken deep into the bowels of the earth into Dante's Inferno. In true Cherry Adair style, we're held on the edge of our seats throughout. If you like a fast-paced story jam-packed with enough loop-de-loops to keep you yearning for more, with enough sizzle to make your palms sweat and an incredible ending, this is the book for you. I never miss a Cherry Adair novel, and I'm never disappointed. This one will render you breathless. BRAVA!
Learn more about Hot Ice
SUMMARY
Taylor Kincaid is an unapologetic jewel thief who loves her work. Her ability to squeeze into the smallest spaces, and her incredible manual dexterity make her one of the best in the business. When the famous Blue Star diamonds surface at a terrorist compound in South America, Taylor jumps at the chance to snag the goods, but she inadverently pockets valuable security codes along with the diamonds. Suddenly, Taylor's no longer just an ultra-chic freelance jewel thief, but a reluctant player in a high-stakes cat-and-mouse game between an elite team of global trouble-shooters and blood-thirsty terrorists. But which group will get to her first?
Luckily for Taylor, it's top T-FLAC operative Huntington St. John. Serious sparks fly between the counter-terror agent and his quarry, but their instant attraction could prove to be a deadly distraction.
---
What do you think about this review?
Comments
No comments posted.

Registered users may leave comments.
Log in or register now!