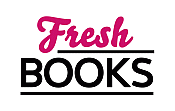 Fall into September books you'll love
Cherry Adair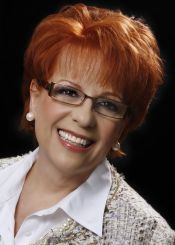 Always an adventurer in life as well as her writing, best- selling author Cherry Adair moved halfway across the globe from Cape Town, South Africa to the United States.
Now living in Western Washington, in their finally completed dream house, Cherry loves to spend time at home. A corner desk keeps her focused on writing, but the windows behind her, with a panoramic view of the lake and Mt. Rainier, are always calling her to come outside and play. Her new office has nine-foot ceilings and built-in bookcases that house over 3,500 books.
Her passions include laughing with husband David, sharing her favorite reading chair with their Schnauzer, Max, reading, gardening, Ben & Jerry's Fudge Brownie ice cream and deciding which Monday to start that new diet.
Interviews for Cherry Adair
Interview with Cherry Adair
December 1, 2008
Log In to see more information about Cherry Adair
Log in or register now!
Series
Lodestone | Cutter Cay | T-FLAC
Books:
A Killer Christmas, November 2018
T-FLAC
e-Book
Whirlpool, February 2018
Cutter Cay #6
e-Book
Hurricane, April 2017
Cutter Cay #5
Mass Market Paperback / e-Book
Stormchaser, March 2017
Cutter Cay #4
Mass Market Paperback / e-Book
Gideon, April 2015
Lodestone #2
e-Book
Blush, April 2015
Paperback / e-Book
Relentless, March 2013
Lodestone #3
Paperback / e-Book
Ice Cold, October 2012
T-FLAC / Black Rose
Trade Size / e-Book
Vortex, June 2012
Cutter Cay #3
Paperback / e-Book
Afterglow, March 2012
Paperback / e-Book
Riptide, September 2011
Cutter Cay #2
Paperback / e-Book
Hush, May 2011
Lodestone #1
Paperback / e-Book
Undertow, January 2011
Cutter Cay #1
Mass Market Paperback / e-Book
The Bodyguard, July 2010
Mass Market Paperback
Black Magic, July 2010
T-FLAC
Mass Market Paperback
Night Shadow, December 2009
Night #3, TFLAC
Paperback
Night Shadow, December 2008
Night #3 - T-FLAC
Hardcover
Night Secrets, November 2008
Night #2- T-FLAC
Mass Market Paperback
Night Fall, October 2008
Night #1- T-FLAC
Mass Market Paperback
Rescue Me, July 2008
Mass Market Paperback
White Heat, February 2008
T-Flac #11
Mass Market Paperback / e-Book
The Mercenary, February 2008
Paperback
White Heat, July 2007
T-FLAC
Hardcover
Hot Ice, July 2007
T-FLAC
Paperback (reprint)
Edge of Darkness, September 2006
Edge #3
Paperback
Edge of Fear, August 2006
Edge #2
Paperback
Edge of Danger, July 2006
Edge #1
Paperback
Red Hot Santa, October 2005
Paperback
On Thin Ice, July 2005
T-Flac
Paperback (reprint)
Hot Ice, July 2005
T-FLAC
Hardcover
Dare Me, March 2005
Paperback
On Thin Ice, August 2004
T-Flac
Hardcover
Date with a Devil, January 2004
Paperback
Out of Sight, August 2003
T-FLAC
Paperback
In Too Deep, August 2002
Paperback (reprint)
Hide and Seek, October 2001
Paperback
Kiss and Tell, September 2000
Paperback

Videos
Click Title to Play
Undertow
Riptide