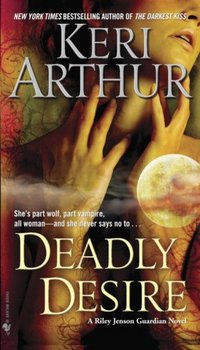 Riley Jenson, Guardian #7
Bantam Spectra
April 2009
On Sale: March 24, 2009
Featuring: Riley Jensen
368 pages
ISBN: 0553591150
EAN: 9780553591156
Mass Market Paperback
Add to Wish List


Seduction that kills. Pleasure to die for.
She just can't resist . . .


Guardian Riley Jenson always seems to face the worst villains. And this time's no different. For it's no ordinary sorceress who can raise the dead to do her killing. But that's exactly what Riley expects to find at the end of a trail of female corpses used—and discarded—in a bizarre ritual of evil. With pressure mounting to catch one fiend, another series of brutal slayings shocks the vampire world of her lover, Quinn. So the last thing Riley needs is the heat of the upcoming full moon bringing her werewolf hormones to a boil—or the reappearance of a sexy bounty hunter, the rogue wolf Kye Murphy.

Riley has threatened Murphy with arrest if he doesn't back off the investigation, but it's Riley who feels handcuffed by Kye's lupine charm. Torn between her vamp and wolf natures, between her love for Quinn and her hots for Kye, Riley knows she's courting danger and indulging the deadliest desires. For her hunt through the supernatural underworld will bring her face-to-face with what lurks in a darkness where even monsters fear to tread.

Our Past Week of Fresh Picks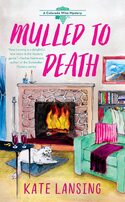 MULLED TO DEATH
by Kate Lansing
Featured as Fresh Pick on October 16, 2021
A Valentine's Day getaway is on the rocks when a young winemaker discovers a body at an alpine resort in this delightful cozy Read More »
Dead bodies seem to follow Parker wherever she goes, even to a ski resort for Valentine's Day.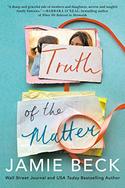 TRUTH OF THE MATTER
by Jamie Beck
Featured as Fresh Pick on October 15, 2021
Starting over means looking back for a mother and daughter on the road to reinventing themselves in a moving novel about family secrets and second Read More »
Entertaining and heartbreaking. . . Jamie Beck is an incredible storyteller!
A powerful and meaningful story...
Potomac Point has new arrivals and old secrets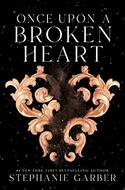 ONCE UPON A BROKEN HEART
by Stephanie Garber
Featured as Fresh Pick on October 14, 2021
Once Upon a Broken Heart marks the launch of a new series about love, curses, and the lengths that people will go to for Read More »
Garber brings the same magic to the table with Once Upon a Broken Heart that she did with Caraval.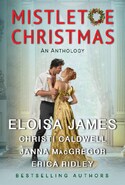 MISTLETOE CHRISTMAS
by Eloisa James, Erica Ridley, Christi Caldwell, Janna MacGregor
Featured as Fresh Pick on October 13, 2021
From four beloved writers—Eloisa James, Christi Caldwell, Janna MacGregor, and Erica Ridley—come four original stories that tell a hilarious tale of Read More »
A Party to Remember and a holiday to celebrate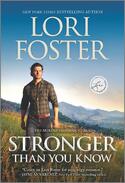 STRONGER THAN YOU KNOW
by Lori Foster
Featured as Fresh Pick on October 12, 2021
Welcome back to Ridge Trail, Colorado! Get ready for the next all-new book in New York Times bestselling author Lori Foster&rsquo Read More »
The McKenzies are back and even better
Love makes them Stronger Than You Know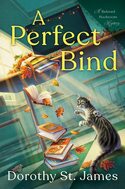 A PERFECT BIND
by Dorothy St. James
Featured as Fresh Pick on October 11, 2021
Librarian Tru Beckett, ardent defender of the printed word, is about to find out that keeping murder checked out of her beloved library is much Read More »
The secret bookroom librarian truly tempts fate this time...
Secrets Abound In This Small Southern Town!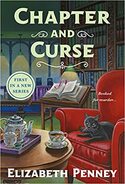 CHAPTER AND CURSE
by Elizabeth Penney
Featured as Fresh Pick on October 10, 2021
In Elizabeth Penney's Chapter and Curse, Molly Kimball is used to cracking open books . . . but when a poetry reading ends in murder she must Read More »
A Charming Debut!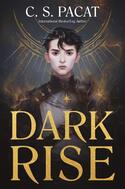 DARK RISE
by C.S. Pacat
Featured as Fresh Pick on October 9, 2021
In this stunning new fantasy novel from international bestselling author C. S. Pacat, heroes and villains of a long-forgotten war are reborn and begin Read More »
Rag-tag bands strives to defeat ancient evil threatening humanity