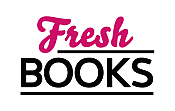 October ushers in great books with holiday themes!
"An action-packed, emotionally charged addition to the brilliant Riley Jenson Guardian series"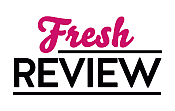 Reviewed by Mandy Burns
Posted March 16, 2009

Riley Jenson is comfortable with her role as a Guardian in the Directorate, though her skills are ever-changing. She understands she is fighting evil in the world. Her relationship with Quinn is finally on solid ground, but the fact that she's not yet found the soul-mate for the wolf within her keeps the situation interesting. Even though her job does keep her busy with all of the activity in the area, she still must leave Quinn's coveted embrace to find out who is murdering human girls, as well as savagely killing old vampires.
As Riley heads to the next crime scene, she feels and smells danger in the air, along with the familiar scent of being followed by someone she knows. As the situation gets more dangerous, Kye Murphy comes out of nowhere to help her. Riley attempts to force the hired killer to leave the premises so she can focus on finding her source, but the elusive wolf refuses to leave, claiming a friend is asking for his help in tracking his daughter's killer. To her dismay and confusion, Riley and Kye work very well together.
As always, Keri Arthur delivers an action-packed, emotionally charged, brilliant addition to the Riley Jenson Guardian series. I am totally ready for the next one.
SUMMARY

Seduction that kills. Pleasure to die for.
She just can't resist . . .


Guardian Riley Jenson always seems to face the worst villains. And this time's no different. For it's no ordinary sorceress who can raise the dead to do her killing. But that's exactly what Riley expects to find at the end of a trail of female corpses used—and discarded—in a bizarre ritual of evil. With pressure mounting to catch one fiend, another series of brutal slayings shocks the vampire world of her lover, Quinn. So the last thing Riley needs is the heat of the upcoming full moon bringing her werewolf hormones to a boil—or the reappearance of a sexy bounty hunter, the rogue wolf Kye Murphy.

Riley has threatened Murphy with arrest if he doesn't back off the investigation, but it's Riley who feels handcuffed by Kye's lupine charm. Torn between her vamp and wolf natures, between her love for Quinn and her hots for Kye, Riley knows she's courting danger and indulging the deadliest desires. For her hunt through the supernatural underworld will bring her face-to-face with what lurks in a darkness where even monsters fear to tread.
---
What do you think about this review?
Comments
No comments posted.

Registered users may leave comments.
Log in or register now!