MIRA
September 2007
On Sale: September 1, 2007
Featuring: Josh Ryder
336 pages
ISBN: 0778324206
EAN: 9780778324201
Hardcover
Add to Wish List

A bomb in Rome, a flash of bluish-white light, and photojournalist Josh Ryder's world exploded. From that instant nothing would ever be the same.
As Josh recovers, his mind is increasingly invaded with thoughts that have the emotion, the intensity, the intimacy of memories. But they are not his memories. They are ancient...and violent. A battery of medical and psychological tests can't explain Josh's baffling symptoms. And the memories have an urgency he can't ignore — pulling him to save a woman named Sabina...and the treasures she is protecting.
But who is Sabina?
Desperate for answers, Josh turns to the world-renowned Phoenix Foundation — a research facility that scientifically documents cases of past life experiences. His findings there lead him to an archaeological dig and to Professor Gabriella Chase, who has discovered an ancient tomb — a tomb with a powerful secret that threatens to merge the past with the present. Here, the dead call out to the living, and murders of the past become murders of the present.

Our Past Week of Fresh Picks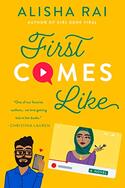 FIRST COMES LIKE
by Alisha Rai
Featured as Fresh Pick on February 24, 2021
The author of The Right Swipe and Girl Gone Viral returns with a story about finding love in all the wrong inboxes... Beauty expert Read More »
Such a cute book, you won't want to miss the delightful Rom-Com!
HUNTER
by Donna Michaels
Featured as Fresh Pick on February 23, 2021
Leaving the military had always been in Hunter Donovan future—either by casket or choice--turns out, it was choice. Early on, he made Read More »
She gives him back his heart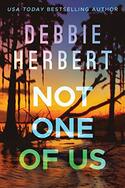 NOT ONE OF US
by Debbie Herbert
Featured as Fresh Pick on February 22, 2021
From the bestselling author of Cold Waters comes a brooding thriller about a woman who must decide if safeguarding her family is worth burying a Read More »
The past breaks open with a bang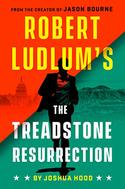 ROBERT LUDLUM'S THE TREADSTONE RESURRECTION
by Joshua Hood
Featured as Fresh Pick on February 21, 2021
Treadstone made Jason Bourne an unstoppable force, but he's not the only one.Operation Treadstone has nearly ruined Adam Hayes. The top-secret CIA Read More »
Exciting action packed thriller from the first page to the last.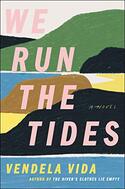 WE RUN THE TIDES
by Vendela Vida
Featured as Fresh Pick on February 20, 2021
An achingly beautiful story of female friendship, betrayal, and a mysterious disappearance set in the changing landscape of San Francisco Teenage Eulabee and her Read More »
Mesmerizing coming of age novel set in 1980s San Francisco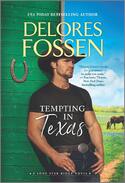 TEMPTING IN TEXAS
by Delores Fossen
Featured as Fresh Pick on February 19, 2021
He told himself he could never be what she needs. But maybe he's found the only role that really matters…As a Read More »
He wants to find peace and finds so much more.
ANCIENT ENFORCER
by Katie Reus
Featured as Fresh Pick on February 18, 2021
An ancient dragon warrior determined to protect what's his…Former general Mikael lost everything thousands of years ago. His clan, his family Read More »
A new world brings this ancient a new love!
TO HAVE AND TO HOAX
by Martha Waters
Featured as Fresh Pick on February 17, 2021
Five years ago, Lady Violet Grey and Lord James Audley met, fell in love, and got married. Four years ago, they had a fight to Read More »
A battle of wits and wills in this historical romance debut...