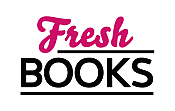 Best winter reads for February
"Enticing Luxurious Journey"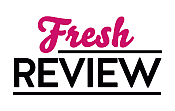 Reviewed by Diana Troldahl
Posted September 18, 2007

Romance Suspense | Thriller Paranormal - Supernatural
Josh Ryder is a man out of step, out of his depth, and running out of time. His life as a news photographer is changed forever when an explosion has unexpected side effects. Never knowing when he will slip into the essence of a past life, he's a man in quest of proof that his strange lurching flashes of other lives have a basis in truth. His visions make clear that he has failed, and failed again to save the women who depended upon him. He is driven to make certain this life is different. This time he will not let the women he loves be destroyed. Memory stones, ancient rune-scribed jewels holding the power of incarnation are unearthed in present-day Rome. They could hold the secret to reincarnation, and the answers Josh seeks. The stones are also a focus of danger, triggering death each time they have come to light. The peril of the past revisits the present, sharper, clearer, as a defenseless life hangs on the ambitions of a man obsessed with power over eternal life.
M. J. Rose shows her talent for writing believable characters. Her deft brush strokes create locations which draw the reader deeper into the story and lives of each time period. Weaving in strands of ancient history, mysticism and modern inheritors of ancient vision, THE REINCARNATIONIST entices readers to a long, luxuriating immersion in its pages. By turn intense and intriguing, the plot piques your curiosity then ratchets up the tension one more notch before a surprising twist and satisfying conclusion. If you are looking for a 'quickie' read, this isn't it. It does provide a meaty, engrossing journey that will remain with you long after the last page is turned.
SUMMARY
A bomb in Rome, a flash of bluish-white light, and photojournalist Josh Ryder's world exploded. From that instant nothing would ever be the same.
As Josh recovers, his mind is increasingly invaded with thoughts that have the emotion, the intensity, the intimacy of memories. But they are not his memories. They are ancient...and violent. A battery of medical and psychological tests can't explain Josh's baffling symptoms. And the memories have an urgency he can't ignore — pulling him to save a woman named Sabina...and the treasures she is protecting.
But who is Sabina?
Desperate for answers, Josh turns to the world-renowned Phoenix Foundation — a research facility that scientifically documents cases of past life experiences. His findings there lead him to an archaeological dig and to Professor Gabriella Chase, who has discovered an ancient tomb — a tomb with a powerful secret that threatens to merge the past with the present. Here, the dead call out to the living, and murders of the past become murders of the present.
---
What do you think about this review?
Comments
No comments posted.

Registered users may leave comments.
Log in or register now!