"A mesmerizing, unique thriller with shocking surprises that will keep you guessing till the end."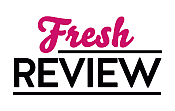 Reviewed by Mandy Burns
Posted September 16, 2007

Romance Suspense | Thriller Paranormal - Supernatural
Josh Ryder, an Associated Press photographer, nearly loses his life when a terrorist bomb explodes while he's snapping shots of a museum. During his recovery, he begins to experience hallucinations of someone else's life. Lucky for him, he finds a group of individuals who believe in reincarnation and offer him the help he needs to understand his predicament.
When Josh's memories of an ancient past draws him to Rome and a newly excavated secret tomb, he starts a chain of events that were actually set in motion almost 1000 years ago. The more Josh remembers, the more he feels another's love and sacrifice in a time when the Vestal Virgins were sacred and the realm of religion was shattering.
THE REINCARNATIONIST is a fascinating and unique novel with twists and turns that kept me guessing about what would happen next. The ending is shocking and unexpected, which is the perfect recipe for a fabulous novel.
SUMMARY
A bomb in Rome, a flash of bluish-white light, and photojournalist Josh Ryder's world exploded. From that instant nothing would ever be the same.
As Josh recovers, his mind is increasingly invaded with thoughts that have the emotion, the intensity, the intimacy of memories. But they are not his memories. They are ancient...and violent. A battery of medical and psychological tests can't explain Josh's baffling symptoms. And the memories have an urgency he can't ignore — pulling him to save a woman named Sabina...and the treasures she is protecting.
But who is Sabina?
Desperate for answers, Josh turns to the world-renowned Phoenix Foundation — a research facility that scientifically documents cases of past life experiences. His findings there lead him to an archaeological dig and to Professor Gabriella Chase, who has discovered an ancient tomb — a tomb with a powerful secret that threatens to merge the past with the present. Here, the dead call out to the living, and murders of the past become murders of the present.
---
What do you think about this review?
Comments
No comments posted.

Registered users may leave comments.
Log in or register now!