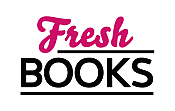 Finish off the year with great December reads
Reviews
1 - 20 of 98 ( prev | next )
The Other Guy's Bride
by Connie Brockway
"Hilarious Historical Romance With An Endearing Couple"
Posted February 14, 2012

Ginesse "Gin" Braxton, the eldest of linguistic prodigy and the most successful locator of tombs in all of Egypt. Gin is much like her mother and longs for adventure as an archaeologist. Gin plans to discover one of Egypt's greatest legends- Zerzura, The White City. She meets a Miss Read more...



Avenger's Angel
by Heather Killough-Walden
"Seductive Fallen Angels Searching For Their Soulmates in an Interesting New Supernatural Series"
Posted October 30, 2011

Heather Killough-Walden's Lost Angels series is about four archangels who fall to Earth to find their soul mates known as archesses that were created specifically for them as a reward for their loyalty. But before the angels could claim their mates, the archesses were scattered on Earth and Read more...



Frail
by Joan Frances Turner
"A Zombie Apocalypse That Should Be Read With Some Reservations"
Posted October 6, 2011

The zombie apocalypse has hit the world. Humans are surviving, but barely. Fifteen-year-old Amy lives with her mother who's on the front lines, more like a security officer to keep the zombies out of their town and destroy them if they attack. One day her mother suddenly Read more...



Darkness At Dawn
by Elizabeth Jennings
"Tension Filled Thriller With Close to Perfect Heroine"
Posted June 28, 2011

Lucy Merritt has had a colorful past because of her anthropologist parents who she traveled across the globe with. When she was fourteen, they were killed, and Lucy was left to fend for herself in the jungle for a week where she survived based on her wits. She was rescued Read more...



Enemy Games
by Marcella Burnard
"A top notch sci-fi tale that will keep you on the edge of your seat"
Posted April 18, 2011

Jayleia Durante's father Zaine has been accused of treason, it's believed he's been providing the Targreth Federated Council's enemy with information. He's disappeared and his daughter has now become a target. Jayleia is a scientist uninterested in intergalactic politics, but when she's kidnapped by Read more...



Animal Magnetism
by Jill Shalvis
"SMALL TOWN ROMANCE WITH ADORABLE ANIMALS AND THE WOMAN WHO LOVES THEM"
Posted January 24, 2011

Brady Miller is spending a few weeks relaxing in the small town of Sunshine, Idaho where his two foster brothers, Dell and Adam, live. Brady has just come back from fighting in Afghanistan. As Brady is picking up his breakfast at the local 7-Eleven, a woman rear-ends his Read more...



Notorious Pleasures
by Elizabeth Hoyt
"Poignant and steamy romance that shouldn't be missed."
Posted January 8, 2011

Lady Hero Batten comes across two people involved in an act that should shock her seeing as she's the proper daughter of a duke. Instead, Hero is more annoyed and peeved, if anything. She actually saves the married lady and her lusty lover from being found by the unknowing Read more...



Nocturne
by Syrie James
"Lonely woman finds man of her dreams and of her nightmares in harsh wilderness"
Posted December 29, 2010

Nicole Whitcomb is on her way home after celebrating her friend's wedding in Colorado. She spent the time skiing and relaxing, and now must go back to her hum drum life. She makes the mistake of driving to the airport to catch her flight knowing that a possible snowstorm Read more...



Seven Nights To Forever
by Evangeline Collins
"Amazing regency romance with the best beta hero this year"
Posted November 29, 2010

James Archer is so very lonely and miserable. A very wealthy but common merchant, James is married to a cruel viper of a wife who wishes him dead and throws her many lovers in his face, while he is not allowed to have any. James married his society wife to Read more...



The Replacement
by Brenna Yovanoff
"Macabre tale set in a small town"
Posted September 27, 2010

Malcolm "Mackie" Doyle is a very strange teenager. He tries to fit in, but can't. He's known as a weird and creepy boy who is very pale, blond-haired, and dark-eyed. Mackie is allergic to iron. When he sees blood, he becomes very ill. He tries his Read more...



The Accidental Wedding
by Anne Gracie
"Poor Woman with Five Siblings Finds Hope with Amnesiac Lord"
Posted September 16, 2010

The Honorable Nash Renfrew, ambassador to Russia, has returned home to England to take possession of an inheritance. Nash longs to return to Russia and away from his aged aunt who wants him to get married. Nash has no interest in marriage, but humors the old woman, and then heads Read more...



The Making of a Gentleman
by Shana Galen
"Damaged hero finds the will to live again"
Posted September 10, 2010

Felicity Bennett has been hired to tutor Armand Harcourt, Comte de Valere, whom the former vicar's daughter believes to be a young boy. When she arrives and is met by the Duchesse de Valere, she is incredibly nervous but is soon put at ease. When Felicity is left alone Read more...



Shadow Fall
by Erin Kellison
"An interesting world filled with mysticism and supernatural creatures"
Posted August 27, 2010

Custo Santavari has been murdered. After two years in limbo, he wants to return to Earth because he feels he is still needed on the mortal plane. His good friend, Adam Thorne, runs The Segue Institute, a research facility that focuses on the growing wraith population. Wraiths are paranormal creatures Read more...



Sin Undone
by Larissa Ione
"You will want to read the final book in this mesmerizing paranormal series"
Posted August 19, 2010

Sin is the only female Seminus demon alive who is also a master assassin. She has never counted on anyone but herself, not even her twin brother Lore. Sin also has a raging libido she controls with the tattoo on her right arm called the dermoire. Though she must stay Read more...



Eternal Kiss of Darkness
by Jeaniene Frost
"Master Vampire Finds Love Again With Spunky Heroine"
Posted August 16, 2010

Mencheres is not your typical powerful immortal who walks around giving advice and lending a hand when the need arises. After surviving for over 4,500 years old, he lives by his own set of morals and even has some self-esteem issues. Mencheres may be able to kill someone Read more...



My Reckless Surrender
by Anna Campbell
"Blackmailed widow seduces disillusioned Earl with shocking results"
Posted August 14, 2010

Diana Carrick is being blackmailed by Edgar Fanshawe, Marquess of Burnley. If Diana doesn't seduce and ends up pregnant by Tarquin Vale, the Earl of Ashcroft, those she loves will suffer. Fanshawe wants to marry Diana but he is unable to get her pregnant. He chooses the well known Read more...



Last Night's Scandal
by Loretta Chase
"Friends turn into lovers in this delightful regency romance"
Posted August 14, 2010

Peregrine Dalmay, the Earl of Lisle has returned to England on and off over the past ten years while in Egypt studying. As soon as he arrives back on British soil, he finds his parents to be ridiculous and emotional. But when Lisle's father threatens to cut him off Read more...



Open Country
by Kaki Warner
"Hard-nosed frontier cowboy finds the woman of his heart"
Posted August 14, 2010

Molly McFarlane comes to her drying sister Nellie's aid after their father killed himself a month ago. She's in shock to see how Nellie's second husband, Daniel Fletcher, has been mistreating her and her six-year old niece, Penny and eight-year-old nephew Charlie. Molly promises Read more...



The Forbidden Rose
by Joanna Bourne
"A magnificent, passionate, adventure romance set during the French Revolution."
Posted August 14, 2010

Marguerite de Fleurignac is hiding in the French countryside where her family's chateau has burned to the ground. As a noblewoman, she must be careful because she is being hunted by those who want to kill her. These are important members responsible for the revolution that cause many to Read more...



Mad, Bad And Blonde
by Cathie Linz
"Spurned librarian gets her revenge and finds love in the least likely of places."
Posted April 27, 2010

Childrens librarian Faith West is left at the altar by text message on her Blackberry from her fiancé Alan who doesn't want to be married to her. He longs for adventure and excitement and doesn't want Faith because he feels she's boring. Faith is crushed, but decides Read more...



Kate Garrabrant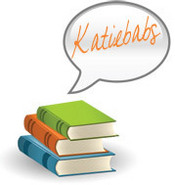 http://kbgbabbles.blogspot.com/
I'm a self-proclaimed eccentric redhead who not only loves to read a wide variety of romances, but also loves writing it. I'm a well known book reviewer and blogger who doesn't shy away from voicing her opinion. I've been quoted in such publications as the Romance Writers Association, Romance Writers Report and Night Owl Reviews. I've also been mentioned in the Guardian.UK, Publisher's Weekly's Beyond the Book and at Bookseller.com. I also write as KT Grant, an author of "out of the box" romances.
Features & Posts