"Damaged hero finds the will to live again"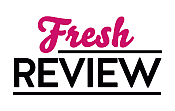 Reviewed by Kate Garrabrant
Posted September 10, 2010

Felicity Bennett has been hired to tutor Armand Harcourt, Comte de Valere, whom the former vicar's daughter believes to be a young boy. When she arrives and is met by the Duchesse de Valere, she is incredibly nervous but is soon put at ease. When Felicity is left alone and begins to play the pianoforte, she is confronted by a strange a man who howls at her. She quickly realizes that she won't be tutoring a young boy but rather this howling man who has lost the ability to speak. During the French Revolution, the Comte was thrown into a Parisian prison when he was only eleven years-old and remained there for twelve years.
Armand can't stand to be touched by anyone until Felicity. He can't bear to hear people speak and dare not speak himself. But he finds himself wanting to communicate with Felicity through touch and music. Armand finds Felicity more than pleasing and, although he has had little contact with women, he wants her to teach him about the passion a man and woman share. But then his past comes back to haunt him, and soon he and Felicity are caught up in a dangerous world of intrigue. The French spies will stop at nothing until Armand can lead them to a buried treasure only he can find.
To complicate matters, Felicity is being threatened and blackmailed by her deceased father's former caretaker. To be free of his harassment, she must give him twenty-five pounds or marry him. Felicity had no clue that her father and this man signed a marriage contract before he died. Because Felicity has no where else to turn, she may have no choice but to marry her nasty suitor.
THE MAKING OF A GENTLEMAN has a true damaged hero who learns to live again thanks to the kindness of his teacher. Armand has suffered greatly and longs to be free from the mental and emotional chains surrounding him. The way he and Felicity interact makes for wonderful reading, especially when Armand decides he wants Felicity as his wife. My main criticism is that I found the subplots related to the French spies and the evil caretaker to be somewhat underdeveloped.
I've read Shana Galen's past works and I can say I enjoyed THE MAKING OF A GENTLEMAN. Ms. Galen has created a wonderful hero in Armand. I recommend you read THE MAKING OF A GENTLEMAN to get to know Armand and discover how he lays claim to Felicity, the only woman he allows not only to touch his body, but also his heart and soul.
SUMMARY
Twelve years in prison has stripped him of his humanity...
Armand, Comte de Valère, has lost the ability to interact with polite society, until his family hires him a beautiful tutor, and he starts to come alive again.
Saving him is her only chance to escape a terrible fate...
Felicity Bennett vows she'll do whatever it takes to help Armand fight back the demons that have held him captive for so long... With Felicity's help, Armand begins to heal, until a buried secret threatens to destroy their growing passion...
---
What do you think about this review?
Comments
No comments posted.

Registered users may leave comments.
Log in or register now!