Hannah Capin's Foul is Fair is a bloody, thrilling revenge fantasy for the girls who have had enough. Golden boys beware: something wicked this way comes.
Jade and her friends Jenny, Mads, and Summer rule their glittering LA circle. Untouchable, they have the kind of power other girls only dream of. Every party is theirs and the world is at their feet Read More »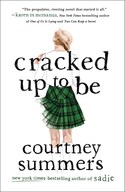 Cracked Up to Be by Courtney Summers
Buy Book
Wednesday Books
February 2020
On Sale: February 4, 2020
240 pages
ISBN: 1250256976
EAN: 9781250256973
Trade Size (reprint)
Add to Wish List

Young Adult
A reissue of New York Times bestselling author Courtney Summers's award-winning debut!
The high price of perfection is one 'Perfect' Parker Fadley always believed she was willing to pay until the devastating events at a party during junior year fractures the lives of her family and friends. A terrible thing has happened and only Parker knows it's her fault. If being a Read More »
Storm from the East by Joanna Hathaway
Buy Book
Glass Alliance #2
Tor Teen
February 2020
On Sale: February 11, 2020
496 pages
ISBN: 0765396440
EAN: 9780765396440
Hardcover
Add to Wish List

Young Adult Fantasy | Young Adult Romance
Part war drama, part romance, Storm from the East is the second installment in Joanna Hathaway's epic Glass Alliance series
War has begun, and the days of Athan's and Aurelia's secret, summer romance feel a world away.
Led by Athan's father, the revolutionary Safire have launched a secret assault upon the last royal kingdom in the South, hoping to depose the king and seize a powerful foothold on the continent. Athan proves a star pilot among their ranks, struggling to justify the violence his family has Read More »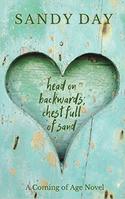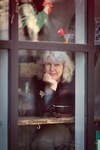 Head on Backwards, Chest Full of Sand by Sandy Day
Buy Book
Author Self-Published
February 2020
On Sale: February 14, 2020
270 pages
ISBN: 0163403309
EAN: 2940163403301
e-Book
Add to Wish List

Young Adult
A tale of love-obsession, a young woman's coming of age during the height of the 1970's women's liberation movement.
Teetering on the edge of womanhood, clinging to the first love of her life, 17 year-old Livvy is torn between suppressing herself or claiming her identity and independence.
When Livvy, lovesick and artistic, spends the summer with the aunt she adores, she crosses Read More »