"A sensual story about love and cowboys with added bite!"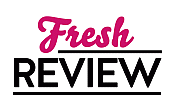 Reviewed by Miranda Owen
Posted July 17, 2019

Romance Western | Romance Paranormal
COWBOY IN WOLF'S CLOTHING is the second book in Kait Ballenger's Seven Range paranormal series about cowboy wolf shifters. Even though this book is part of a series, I think readers new to the series will still be able to follow along and enjoy this second installment without having read the previous book. Grey Wolf High Commander Colt Cavanaugh is a hard man – mainly because he has to be. As the guy in charge of the Grey Wolf armies, he must be mentally tough as well as physically tough. Any emotional attachment can be exploited by his enemy and used against him. Colt's also a man of secrets, and the fewer people who are privy to them the better. Dr. Belle Beaumont is a she-wolf with closely guarded secrets of her own. Fate places these two in the same place at the same time and gives them a very inauspicious first meeting.
Even though this is a paranormal tale with werewolves and vampires, Kait Ballenger includes many elements of a classic Western. These cowboys are just as likely to use their claws and brute strength to defeat their enemies as well as a pistol or any other weapon at hand. They also many to fit in all the usual ranch chores in between unraveling the plots of evil vampires and rogue werewolves. With everything on his plate – as a cowboy and as a supernatural warrior – it's difficult for Colt to drop his guard with Belle and figure out how she would factor in his life in a permanent capacity. Belle's strength and intelligence tip the scales, in addition to the overpowering physical attraction he has toward her. Kait Ballenger tells this story from alternating perspectives, thus giving readers a better understanding of this complex hero and heroine. Belle yearns for a sense of family and belonging after experiencing everything in her past. She knows that Colt is not the type of man who wants the same things in life she does, so she tries to resist her attraction to him. Kait Ballenger does a wonderful job of conveying the inner torment and conflicted emotions of the two main characters, well also telling a thrilling story and making the romance between them believable.
COWBOY IN WOLF'S CLOTHING is a sensual story about a battle-hardened werewolf cowboy and the woman who loves him. Several of the supporting characters have intriguing stories that I can't wait to read about in future books to see how they end. I look forward to reading Kait Ballenger's next Seven Range romance.
SUMMARY
Born a cowboy and bred a warrior...
High Commander Colt Cavanaugh has spent his life defending his pack and its sprawling ranchlands. But the hardened Grey Wolf soldier has a dark secret that could destroy his life forever.
Belle Beaumont is a wanted woman, on the run from the wolf pack that kidnapped her. When fate brings her face-to-face with the Grey Wolf High Commander himself, rivalry becomes passion, and suddenly more than just her freedom is at stake.
Colt will fight to the death for the healing Belle brings to his battle—worn heart—and for this cowboy wolf, all's fair in love and war...
---
What do you think about this review?
Comments
No comments posted.

Registered users may leave comments.
Log in or register now!