"A slow burn romance with a sweet rock star hero and a very determined heroine!"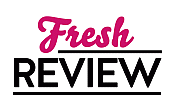 Reviewed by Miranda Owen
Posted May 27, 2019

Romance Contemporary | Romance Music
CERTAINTY is the seventh book in L.P. Maxa's RiffRaff Records series. I consider this series to fall in the "New Adult" category of romance because of the age of the main characters, and because of the tangled situations, they find themselves in. This series is built around the young adult children of rock stars. They forge tight but complicated relationships with each other that leave outsiders a little befuddled. One thing I like is how, if nothing else, most of these kids are self-aware and realize how unusual their lifestyle and relationships are. Talon is a super cool mellow surfer dude and rock star. Unlike many of L.P. Maxa's heroes from earlier RiffRaff Records books, Talon is sweet with less swagger. When he was first introduced in the book INFAMY, I desperately hoped L.P. Maxa would give him a book of his own. That day has now arrived -- hooray! Unfortunately for Talon, a wrench is thrown into the works because of this heroine's age.
When Talon first sees Marley Connor, he is captivated by her but doesn't interact with her or think he'll run into her again. He was very wrong. Marley is related to his bandmate's girlfriend, which causes them to be thrown together now and then. When Talon is 23, Marley is only 16 -- even though she's a self-possessed and shrewd 16. Talon isn't a creeper, so he does the right thing and backs off. What follows is a sweet "getting-to-know-you" long-distance romance as Talon and Marley correspond mainly via text and letters until Marley turns 18. L.P. Maxa always does a good job of having the dialogue between her hero and heroine seem very authentic and this romance is no exception. Talon is frustrated at having to remain apart from Marley, even though he knows he's doing the right thing. A big annoyance is the way Marley's male BFF Jett is so touchy-feely with her. I like that, even though Jett and Marley's closeness is an irritant at times, Talon doesn't act like a jerk because of it.
CERTAINTY is a slow burn romance with a sweet rock star hero and a very determined heroine. Reading CERTAINTY has made me want to go back and check out the previous book, PIRACY, about Jett's foray into love. I look forward to L.P. Maxa's next book.
SUMMARY
COPPING A PLEA...
MVP means Marley Van Connor. Truth though: she is the most valuable player in a multi-national business that grows and sells high-grade marijuana. Her goal is to prove to the world the healing power of her product. She's written papers published in medical journals, plans to get her PhD, and she can't wait 'til she's eighteen. Yep. She became a mogul in the early years of high school. As with almost all the Devil's Spawn, Marley kept her secret from her parents for as long as she could. The kicker, she has a bigger surprise, and his name is Talon Roberts.
GUILTY OF LOVE
As the lead guitarist of Clashing Swell, Talon Roberts is living his dream. His band is signed with RiffRaff records, and they're touring the country promoting their album. Everything should be picture perfect. But… He feels like a perv. He's secretly fallen for Dash Connor's sixteen year- old daughter, Marley. No effin' way is Talon touching that. Time and distance allows them to start a friendship, but nothing more. Not until Marley is legal. And when that girl turns eighteen, she's going belong to Talon. Forever.
---
What do you think about this review?
Comments
1 comment posted.
Re: A slow burn romance with a sweet rock star hero and a very determined heroine!

I'm so hooked on R&R stories that this sounds absolutely
fabulous.
(Kathleen Bylsma 8:35pm May 28)
Registered users may leave comments.
Log in or register now!