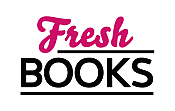 April showers are here, settle with a great read!
L.P. Maxa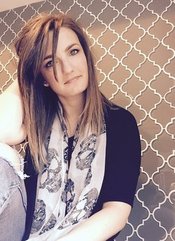 L.P. Maxa lives in Austin, Texas, with her husband, daughter, 3 rescue dogs, 1 stray cat, and 1 fish that keeps dying and she keeps replacing so her toddler doesn't notice. She loves reading romance novels as much as she loves writing them. L.P. is new to the writing game, but she has published 4 books in her first year alone. She says that inspiration can come from anywhere; a song lyric, a quote, a weekend with friends. The tiniest things spark amazing stories.
Interviews for L.P. Maxa
An Interview with L.P. Maxa
July 8, 2018
L.P. Maxa | On Bad Boy Rockers with Hearts of Gold
Play Softly
June 14, 2016
Log In to see more information about L.P. Maxa
Log in or register now!
Series
Devil's Share | Riffraff Records | St. Leasing
Books:
The Ideal, December 2020
e-Book
Finally, February 2020
RiffRaff Records #9
Paperback / e-Book
Inevitably, November 2019
RiffRaff Records #8
Paperback / e-Book
Soul Crushing, August 2019
St. Leasing #5
e-Book
Certainty, June 2019
RiffRaff Records #7
e-Book
Piracy, December 2018
RIffRaff Records #6
e-Book
Heart Stopping, July 2018
St. Leasing #4
e-Book
Sanctuary, May 2018
Riffraff Records #5
e-Book
Loyalty, February 2018
RiffRaff Records #4
e-Book
Infamy, November 2017
Riffraff Records #3
e-Book
Jaw Dropping, October 2017
St. Leasing #3
e-Book
Breath Taking, August 2017
St. Leasing #2
e-Book
Legacy, August 2017
RiffRaff Records #2
Paperback / e-Book
Mouth Watering, July 2017
St. Leasing #1
e-Book
Royalty, May 2017
RiffRaff Records #1
e-Book
Play For Keeps, February 2017
Devil's Share #6
e-Book
Happy Place, January 2017
Paperback / e-Book
Play Hard, September 2016
Devil's Share #5
e-Book
Play Softly, June 2016
Devil's Share #4
e-Book
Play Fair, April 2016
Devil's Share #3
e-Book
Play Dirty, November 2015
Devil's Share #2
e-Book
Play Nice, July 2015
Devil's Share #1
e-Book