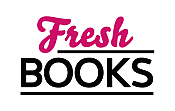 May Books to Delight
"A Captivating and Shocking Conclusion to the Bishop Files Trilogy"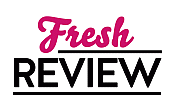 Reviewed by Bonnie Rose
Posted January 2, 2019

Thriller Paranormal - Supernatural | Romance Paranormal | Romance Suspense
A mysterious organization has been kidnapping psychics for some unknown purpose. The disappearances have escalated to such a degree, that it's come to the attention of Noah Bishop, head of the Special Crimes Unit of the FBI, and a psychic, himself. Bishop knows that he can't battle this organization in an "official" capacity, but he's willing to assist the band of resistance psychics who are determined to protect their own.
The previous two books in the BISHOP FILES trilogy, THE FIRST PROPHET and A DEADLY WEB, gave us some glimpses as to how this deadly organization operated, while raising many questions as to who they were, and why they wanted psychics. Those questions are answered in this final book, in a truly scary and horrifying way.
Noah Bishop has been such a powerful force, along with his psychic wife, Miranda, as they have battled evil over the years. Yet, it seems that Murphy, the enigmatic, and seemingly all-knowing woman, who is one of the major power players in the resistance army steals the show here. Her intelligence, planning, and intuition always seem spot on, as she leads her team, with Bishop's assistance, to overcome the kidnappers.
FINAL SHADOWS is a graphically violent book, and readers should be warned that there is a particularly gruesome murder of babies which may be a trigger for some. Though I'm not a fan of explicit bloodshed, I was totally captivated by FINAL SHADOWS and read it completely in one sitting. The suspense was very well written, and the revelation of who the secret organization is, and their purpose was definitely a surprise. The coldness and heartlessness of the villains was bone-chillingly portrayed, as was the dedication and humanity of the soldiers of the resistance movement. I recommend reading previous books in this trilogy to get the full background story as to what's happening. If you enjoy an engrossing paranormal suspense novel, FINAL SHADOWS may be just the page turner for you.
SUMMARY
A desperate underground war with the survival of millions at stake looms in the electrifying conclusion of the New York Times bestselling Bishop Files Trilogy.

Tasha Solomon's world turned upside-down when the psychic abilities she had tried so hard to live with in secret suddenly made her a target stalked by unseen enemies.

John Brodie is by nature, by training, and by instinct a Guardian. He is a member of an intricate and secretive network of individuals who have devoted their lives to the deadly struggle of saving psychics in danger of being taken or being killed. It is a war very few other people even know exists, and yet its tentacles stretch deeply and dangerously into every aspect of society.

Tasha has abilities not even she is aware of, abilities that the other side would give virtually all they possess to destroy. And if being hunted like an animal were not bad enough she has to learn how to become a warrior in a battle she did not choose, to save people she does not know, and possibly even the very world around her.

If John Brodie can keep her alive long enough.
---
What do you think about this review?
Comments
No comments posted.

Registered users may leave comments.
Log in or register now!