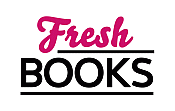 Summer Sizzling Reads in July!
Kay Hooper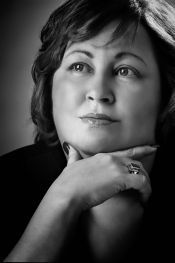 Photo Credit: Claudio Marinesco

Kay Hooper was born in California, in an air force base hospital since her father was stationed there at the time. The family moved back to North Carolina shortly afterward, so she was raised and went to school there. The oldest of three children, Kay has a brother two years younger and a sister seven years younger. Her father (now retired) and brother are builders who own a highly respected construction company, and her mother worked for many years in personnel management before becoming Kay's personal assistant, a position she held until her untimely death in March 2002. Kay's sister Linda works as her Business Manager, Events Coordinator, and Regional Publicist.
Kay graduated from East Rutherford High School and attended Isothermal Community College — where she quickly discovered that business classes did not in any way enthrall her. Switching to more involving courses such as history, science, and literature, she also began to concentrate on writing, which had been a longtime interest. Very quickly hooked, she asked for a Christmas typewriter and began seriously working on her first novel. That book, a Regency romance titled Lady Thief, sold to Dell Publishing in 1980. She has since published more than 60 novels and four novellas
Kay is single and lives in a very small town in North Carolina, not far from her father and siblings. Deigning to live with her are a flock of cats with various personalities who all like sleeping on manuscripts and whatever research happens to be spread across Kay's desk, and three tolerant dogs who don't mind cats washing their faces or eating out of their bowls.
Kay also fosters cats and kittens for the Community Pet Center, a non-profit rescue organization on whose board she served for several years.
Log In to see more information about Kay Hooper
Log in or register now!
Series
Bishop Special Crimes Unit | Stealing Shadows | Evil | Fear Trilogy | Blood Trilogy | Bishop Files
Books:
Curse of Salem, October 2022
Bishop/Special Crimes Unit # 20
Mass Market Paperback / e-Book
Curse of Salem, January 2022
Bishop Special Crimes Unit Series #20
Hardcover / e-Book
Hidden Salem, March 2021
Bishop/Special Crimes Unit #19
Mass Market Paperback / e-Book (reprint)
Hidden Salem, April 2020
Bishop/Special Crimes Unit #19
Hardcover / e-Book
Hold Back the Dark, March 2019
Bishop / Special Crimes #6
Mass Market Paperback / e-Book (reprint)
Final Shadows, January 2019
Bishop Files
Mass Market Paperback / e-Book
Hold Back the Dark, April 2018
Bishop Special Crimes Unit #6
Hardcover / e-Book
Wait for Dark, March 2018
Bishop Special Crimes Unit #5
Mass Market Paperback / e-Book (reprint)
Wait for Dark, March 2017
Bishop/SCU #5
Hardcover / e-Book
Fear the Dark, September 2016
Mass Market Paperback / e-Book (reprint)
Fear the Dark, November 2015
Bishop #16
Hardcover / e-Book
A Deadly Web, April 2015
Bishop Files #2
Paperback / e-Book
Haunted, September 2014
A Bishop/SCU Novel #15
Hardcover / e-Book
Hostage, December 2013
Bishop/SCU #14
Hardcover / e-Book
The First Prophet, December 2012
Bishop Files #1
Trade Size / e-Book
Haven, August 2012
Bishop Special Crimes Unit #1
Hardcover / e-Book
Unmasking Kelsey, April 2012
Paperback / e-Book
Blood Ties, September 2010
Bishop Special Crimes Unit #12
Mass Market Paperback / e-Book (reprint)
Raven On The Wing, June 2010
Mass Market Paperback (reprint)
Blood Ties, February 2010
Blood trilogy #3
Hardcover / e-Book
Blood Sins, January 2010
Bishop/Special Crimes #11
Mass Market Paperback / e-Book (reprint)
Blood Sins, December 2008
Blood Trilogy #2
Hardcover / e-Book
Blood Dreams, December 2008
Bishop Special Crimes Unit #10
Mass Market Paperback / e-Book
If There Be Dragons, September 2008
Mass Market Paperback (reprint)
Illegal Possession, April 2008
Mass Market Paperback (reprint)
The Haunting of Josie, January 2008
Mass Market Paperback / e-Book
Blood Dreams, January 2008
Blood trilogy #1
Hardcover / e-Book
Once a Thief, October 2007
Mass Market Paperback
C.J.'s Fate, September 2007
Mass Market Paperback (reprint)
Sleeping with Fear, June 2007
Bishop Crime Unit #9
Mass Market Paperback / e-Book
Gifts of Love, November 2006
Paperback
DeLaney Christmas Carol, November 2006
Paperback (reprint)
Golden Threads, August 2006
Hardcover (reprint)
Sleeping with Fear, July 2006
Fear Trilogy #3
Hardcover / e-Book
Chill of Fear, June 2006
Bishop's Special Crimes Unit
Paperback (reprint)
Chill of Fear, August 2005
Fear Trilogy #2
Hardcover / e-Book
Hunting Fear, July 2005
Fear Trilogy #1
Paperback / e-Book
The Delaney Christmas Carol, November 2004
Delaney Family
Hardcover (reprint)
Sense of Evil, July 2004
Evil Trilogy #3
Paperback / e-Book
Whisper of Evil, June 2002
Evil Trilogy #2
Paperback / e-Book
Touching Evil, September 2001
Evil Trilogy #1
Paperback / e-Book
Out of the Shadows, November 2000
Shadows Trilogy #3
Paperback / e-Book
Hiding in the Shadows, October 2000
Shadows Trilogy #2
Paperback / e-Book
Stealing Shadows, August 2000
Stealing Shadows Trilogy #1
Paperback / e-Book (reprint)
Yours 2 Keep, October 1999
Mass Market Paperback

Videos