"A perplexing and enthralling historical mystery!"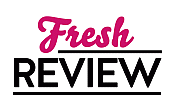 Reviewed by Miranda Owen
Posted October 10, 2018

Romance Historical | Mystery Historical
THE MURDER AT MANDEVILLE HALL is the seventh book in the Casebook of Barnaby Adair series by Stephanie Laurens. I love the setting in this installment of Stephanie Laurens' mystery series featuring Barnaby Adair and his friends. Alaric, Lord Carradale, a wealthy bachelor in his late thirties, is attending a friend's house party with the intention to find a woman to wed. Unfortunately for Lord Carradale things take a deadly turn when he finds Miss Glynis Johnson murdered. That moment proves to be a turning point in Alaric's life because, right after stumbling upon a body, he is discovered by the woman who ends up rocking his world. Miss Constance Whittaker's only thought is to save her cousin from any rash behavior when she finds her dead and a strikingly attractive man at the scene. This setup is one that I find irresistible: a murder at a drafty country estate, a house party gone terribly wrong, suspects galore, and a strong and savvy hero and heroine working together to solve the mystery and avenge an innocent.
Although I loved the previous book in this series, THE MURDER AT MANDEVILLE HALL has a lot to love. The potential lovers in this story are a little older than the ones in the previous book, and I like that. Alaric and Constance are self-assured, intelligent, and know what they want and recognize it when they see it. Barnaby Adair and his crew of sleuths help out solving the mystery but are not needed to play matchmakers. Alaric and Constance work together hunting down clues and verifying alibis in perfect harmony and fall in love along the way. In the previous book, the investigators had a little more to work with and a better idea of where to start looking for answers. In THE MURDER AT MANDEVILLE HALL, everyone is struggling to find any piece of the puzzle that will lead to the solution of this mystery. This is a story about the secrets kept by members of high society and the varying lengths they will go to in order to keep them and a murderer who is guided by his madness. The dogged determination by the detectives, the thrilling race against time, and the enchanting bit of romance make THE MURDER AT MANDEVILLE HALL such a treat for fans of historical romance as well as Golden Age mysteries.
THE MURDER AT MANDEVILLE HALL is a perplexing and enthralling mystery. There are so many supporting characters in THE MURDER AT MANDEVILLE HALL who I was intrigued by and hope to see in future stories. In this story, Stephanie Laurens shows how the cruel actions of one person can ruin more than one life, and how characters are transformed by tragedy. I'm excited to see what kind of magic Stephanie Laurens works in her next book.
SUMMARY
#1 New York Times -bestselling author Stephanie Laurens brings you a tale of unexpected romance that blossoms against the backdrop of dastardly murder.
On discovering the lifeless body of an innocent ingénue, a peer attending a country house party joins forces with the lady-amazon sent to fetch the victim safely home in a race to expose the murderer before Stokes, assisted by Barnaby and Penelope, is forced to allow the guests, murderer included, to decamp.
Well-born rakehell and head of an ancient family, Alaric, Lord Carradale, has finally acknowledged reality and is preparing to find a bride. But loyalty to his childhood friend, Percy Mandeville, necessitates attending Percy's annual house party, held at neighboring Mandeville Hall. Yet despite deploying his legendary languid charm, by the second evening of the week-long event, Alaric is bored and restless.
Escaping from the soirée and the Hall, Alaric decides that as soon as he's free, he'll hie to London and find the mild-mannered, biddable lady he believes will ensure a peaceful life. But the following morning, on walking through the Mandeville Hall shrubbery on his way to join the other guests, he comes upon the corpse of a young lady-guest.
Constance Whittaker accepts that no gentleman will ever offer for her—she's too old, too tall, too buxom, too headstrong…too much in myriad ways. Now acting as her grandfather's agent, she arrives at Mandeville Hall to extricate her young cousin, Glynis, who unwisely accepted an invitation to the reputedly licentious house party.
But Glynis cannot be found.
A search is instituted. Venturing into the shrubbery, Constance discovers an outrageously handsome aristocrat crouched beside Glynis's lifeless form. Unsurprisingly, Constance leaps to the obvious conclusion.
Luckily, once the gentleman explains that he'd only just arrived, commonsense reasserts itself. More, as matters unfold and she and Carradale have to battle to get Glynis's death properly investigated, Constance discovers Alaric to be a worthy ally.
Yet even after Inspector Stokes of Scotland Yard arrives and takes charge of the case, along with his consultants, the Honorable Barnaby Adair and his wife, Penelope, the murderer's identity remains shrouded in mystery, and learning why Glynis was killed—all in the few days before the house party's guests will insist on leaving—tests the resolve of all concerned. Flung into each other's company, fiercely independent though Constance is, unsusceptible though Alaric is, neither can deny the connection that grows between them.
Then Constance vanishes.
Can Alaric unearth the one fact that will point to the murderer before the villain rips from the world the lady Alaric now craves for his own?
---
What do you think about this review?
Comments
No comments posted.

Registered users may leave comments.
Log in or register now!