"Action-packed, amazing new tale in the long-running Carpathian series!"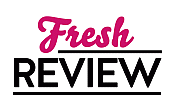 Reviewed by Annetta Sweetko
Posted September 5, 2018

Lorraine Peters had been trying to lose herself in the woods following the loss of her whole family and with the subsequent scandal her so- called friends. The last thing she expects is to find and rescue a man near death. But, Andor Katona is not your average man, he is an ancient Carpathian. He is one who had lived in a monastery, without hope of ever finding a lifemate, until he and the others are told their mates are out there and they must go find them. He and other "brothers" arrived in the United States and became the army to fight the Malinov brothers who turned vampire and now work to destroy any hunters who might try to stop them from ruling the world.
Andor had given up hope and gravely injured after fighting a group of vampires and then attacked by human vampire hunters who had mistaken him for their prey, thinks perhaps meeting the sun might not be a bad thing. Until out of nowhere comes a damsel, not in distress but carrying the weapon of a saucepan and puts an end to the immediate danger to him. Still seriously hurt, he must help his lifemate protect him until the healer and other warriors arrive. Lorraine has a lot to learn and learn quickly, or before their life together can begin, it will end with Andor's death.
DARK SENTINEL is, in my opinion, one of author Christine Feehan's very best offerings in her Carpathian series. It follows closely to DARK LEGACY with the ancient Carpathians coming to work with Tariq, the prince's choice of leader in this new war. We learn more about these men who are learning to deal with a modern world. What I found heartwarming or maybe a little heartbreaking is that though they might no longer feel emotions, they do find a sister in Lorraine and will protect her as they would their own blood.
I loved how they all became a little family as they bonded together to save Andor. She is a fighter, taught from childhood in the martial arts, bringing bravery, cunning and smarts to the little group as well as the simple ability to care for the others as she had her own brother. Andor is very patient with her, giving her time to work out all the things in this new reality she finds herself in.
I love Ms. Feehan's Carpathian books and although I miss the prince and the characters from the earlier books, I find that I can't wait to see what happens to this group of men and women as they continue the fight against evil.
DARK SENTINEL is action packed with the group of Ancients (and Lorraine) fighting vampires, puppets and protecting humans where they can. Add in the sweet and hot romance between Lorraine and Andor and you will not want this book to end.
SUMMARY
In an explosive novel from #1 New York Times bestselling author Christine Feehan, a human woman ignites the desire of her Carpathian lifemate--and of an ancient vampire with a score to settle.
After the devastating loss of her entire family, Lorraine Peters heads to the woods searching for peace of mind and anything to quell the anger in her soul. Instead, she stumbles upon a scene of horrific violence, as one man lies helpless in the face of three attackers.
Andor Katona's existence has been a harsh one, living for centuries as a monk in the Carpathian Mountains. Unable to find his lifemate, he almost welcomes his release from a colorless and unfeeling world at the hands of the vampire hunters who have mistaken him for their prey. That is, until a whirling ball of fury bursts onto the scene, determined to save him.
In one glimpse, in one breath, Andor recognizes Lorraine as his lifemate, but it will take more than their telepathic connection to convince her of their immortal bond. Lorraine is a lethal combination of cunning and courage. So much so that she captures the attention of a master vampire, one who has already lost what was once irreplaceable to him. One who will strike with deadly precision at Andor and his ancient Carpathian comrades in a war to end all wars. . .
---
What do you think about this review?
Comments
No comments posted.

Registered users may leave comments.
Log in or register now!