"Brace yourselves for the book you've been waiting for!"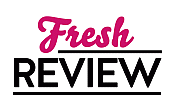 Reviewed by Monique Daoust
Posted August 10, 2018

In spite of her harrowing experience several months back, Dr. Evelyn Talbot's life was possibly the most normal she'd experienced since her near-murder twenty two years ago at the hand of Jasper Moore, her then-boyfriend. Her relationship with Alaskan State Trooper Amarok is thriving, although there are still some wrinkles to iron out, and Evelyn still has some decisions to ponder. The sudden disappearance of a young female tourist has the small Alaskan town up in arms again, but when the woman is found dead, then another body is discovered, Evelyn is rattled. This is no coincidence, she knows that Jasper is intent on finishing what he had started two decades ago: he won't give up until Evelyn is dead.
The mere title meant everything to those of us who have been following this amazing series. As for newcomers to the Dr. Evelyn Talbot series, although Brenda Novak summarizes what has happened previously, I'm not quite sure that a new reader will get the full emotional impact to thoroughly enjoy FACE OFF as much. Ms. Novak's skills at writing compelling characters is such, that I found myself caring about minor characters, and again her descriptions of Alaska dazzle. I love how Ms. Novak not only shows us the hows, but also explains the whys of what is happening. I will never tire of all the scientific details on psychopaths. And in this case, the sometimes painfully realistic relationship between Amarok and Evelyn adds to the subject matter -- psychopathic killers -- because the human factor balances the grizzly topic.
Evelyn is still as fascinating as ever, although to some extent I share her loved ones' concern that her dedication to Hanover House borders on obsession. Amarok features more prominently in FACE OFF, and I was very pleased to see that. He is a wonderful character, he has the patience of a saint and his love for Evelyn is humbling. Unlike the previous installments, I found that FACE OFF was not quite as heart-pounding; it dragged on a little bit. I felt that a secondary character's issues could have been handled a bit more concisely; as for another one, I had more or less the impression of a looming red herring, and I was partly right. I didn't feel that the character's actions were all that necessary. There was more than enough drama -- and villains -- without adding more, which made me dread of a somewhat bungled dénouement, and thankfully, it was not the case. On the other hand, I really enjoyed a minor character, Bambi, and I hope we have not seen the last of her; she's interesting and colorful. The ending to FACE OFF was thrilling and satisfying, but the icing on the cake is knowing that this is not the last book in this fantastic series!
Learn more about Face Off
SUMMARY
From New York Times bestselling author Brenda Novak comes Face Off, the next installment of Dr. Evelyn Talbot and her murderous home for psychopaths. SHE VOWED NEVER TO BE A VICTIM AGAIN. BUT NOW A KILLER HAS HER IN HIS SIGHT. . .
Tortured and left for dead at sixteen, Evelyn Talbot turned her personal nightmare into her life's work—studying the disturbing psychopathy of some of the world's most vicious serial killers. Now a leading psychiatrist at Hanover House in a small Alaskan town, she tries to believe the past will never come back to haunt her—until a woman goes missing from a cabin nearby, and every clue points to the man who once brutalized her…
As her boyfriend, who is the area's only police, begins to investigate—and finds not one but two bodies—Evelyn can't forget that her would-be killer, Jasper Moore, was never caught. But there are no new faces in tiny Hilltop, no one who seems suspicious or potentially violent. In this twisted game of cat and mouse, Evelyn is certain of only one thing—Jasper must be hiding in plain sight. And if she can't find him before he comes for her, she won't be lucky enough to survive twice…
---
What do you think about this review?
Comments
1 comment posted.
Re: Brace yourselves for the book you've been waiting for!

Very thoughtful review! Thanks.
(Kathleen Bylsma 12:35pm September 15)
Registered users may leave comments.
Log in or register now!