"Will Gideon's last mission be a deadly one?"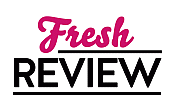 Reviewed by Debbie Wiley
Posted July 12, 2018

Thriller Techno | Thriller P.I.
Eli Glinn has shut down Effective Engineering Solutions (EES) with no warning, leaving Gideon Crew at loose ends as to what to do with the remaining months he has left to live. Manuel Garza, one of Gideon's EES coworkers and the former right-hand man of Eli, is embittered by the sudden loss of his job and asks Gideon to meet him at the office just as it's about to officially close its doors forever. Garza wants one last score, one that will set him up financially for life, and a computer still running in the office gives them a direction. The Phaistos Disc, a previously uncracked code that is rumored to lead to riches has been deciphered after almost five years of computing power. Garza and Gideon set off for Egypt, but will they survive this last mission?
THE PHARAOH KEY is a bit of a departure from the earlier Gideon Crew novels. Eli Glinn is almost nonexistent in the storyline and I was surprised how much I miss his pretentious and sometimes flat out self-righteous personality. Gideon has always been a likable hero but his crazy antics play quite well next to Eli's very carefully planned out adventures (and yes, despite all that planning, the adventures always go astray). Gideon and Garza don't have nearly the planning skills of Eli so it's no surprise when their mission encounters difficulties from the very beginning.
Garza really grew on me in THE PHARAOH KEY. Despite being Eli's right-hand man in the earlier Gideon Crew novels, Garza was always a bit too rigid for my liking. Douglas Preston and Lincoln Child do an excellent job at humanizing him, making him heroic even. In fact, I grew to love Garza more than I did Gideon, which says a lot considering how much I have enjoyed Gideon's character.
THE PHARAOH KEY is the fifth and concluding book in the Gideon Crew series and it's a bit bittersweet at times. I've grown to love Gideon and his brash adventurous spirit so saying goodbye hasn't been easy. Frankly, I'm still in denial and hoping we'll get one more adventure out of Gideon Crew although it seems unlikely based on the events in THE PHARAOH KEY. If you love thrillers in the vein of the Indiana Jones movies, then the Gideon Crew series and THE PHARAOH KEY
SUMMARY
Don't miss the this exciting adventure from #1 New York Times-bestselling authors Preston & Child, in which the secrets of a mysterious ancient tablet may point the way to untold treasure-or unspeakable danger.
"I just want to be crystal clear about this: if it has value, we're gonna steal it. Are you with me?"
Effective Engineering Solutions has been inexplicably shut down and the head of the company, Eli Glinn, has all but vanished. Fresh off a diagnosis that gives him only months to live, Gideon Crew is contacted by one of his coworkers at EES, Manuel Garza, who tells him the two have mere hours to collect their belongings before the office closes forever. After years of dedicated service and several high-risk missions, theirs seems like the most ignoble of terminations-until Gideon and Garza happen upon an incredible discovery.
After centuries of silence, a code-breaking machine at EES has cracked the long-awaited translation of a centuries-old stone tablet, the Phaistos Disc, that dates back to an otherwise completely unknown, ancient civilization. The mysteries of the message itself hint at incredible treasures, and perhaps even a world-altering secret. No one remains at EES to take on this most remarkable mission but Gideon and Garza. The two agree to solve the mystery of the disc's message and split the spoils: the perfect parting gift their employer doesn't know he has given.
What lies at the end of the trail may save Gideon's life-or bring it to a sudden, shocking close. As Gideon and Garza soon discover, some missions are more dangerous than others. But as Gideon has proved again and again, there's no such thing as too great a risk when you're living on borrowed time.
---
What do you think about this review?
Comments
No comments posted.

Registered users may leave comments.
Log in or register now!