"Oh boy does she get her man!"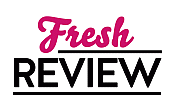 Reviewed by Annetta Sweetko
Posted May 10, 2018

It's all in a days work for bounty hunter Jenna St. James. Her mother bonded out a man named Sarandon Silver and if he doesn't show up that isn't good for the whole bonds/bounty hunter family. So as far as Jenna is concerned ALL'S FAIR IN LOVE AND WOLF as she goes after her man, not realizing that she was about to meet up with the man or should I say wolf of her dreams.
Sarandon Silver finds himself facing down a gorgeous woman who tazzes him and he's in love. Innocent of the charges and with the backing of the whole Silver pack, he sets out to prove to the law and Jenna that he is simply a tour guide. But getting involved with setting himself free and working with the lovely wolf and her family he finds that maybe all this happened for a reason.
ALL'S FAIR IN LOVE AND WOLF is author Terry Spear at her best. The characters are likable, realistic (even though they do happen to shift into wolf form), funny and sexy. All things a romance or paranormal reader wants in books. Jenna is intelligent, tough yet feminine and immediately realizes that though she has the right man, he is also the wrong one, and is more than willing to work toward the truth. Not pack wolves, she has a lot to learn about pack and worries that even though they might be true mates, he won't be happy in her world, nor she in his. Sarandon has the same worries, but quickly sees that her bounty hunting life is exactly what he needs and his family will always be a part of his world but that Jenna is the center. This is a great story of a shifter romance, family ties, with the addition of a couple of mysteries that have to be solved -- I can't say too much as the old spoiler beacon will go off but one of the mysteries deals with the once thought accidental death of the Silver brothers mother, with the other being, of course, who was pretending to be Sarandon.
If you need a sexy, sweet, and steamy romance with imaginative dialogue, intriguing characters in a paranormal world then ALL'S FAIR IN LOVE AND WOLF is just what you need to get into your hands.
SUMMARY
The Silver Town wolf pack has your back
Wolf shifter Sarandon Silver's in trouble with the law, and bounty hunter she-wolf Jenna St. James is determined to bring him in for trial.
Lucky for Sarandon, the entire Silver Town pack is ready to fight for his innocence. But until the case is solved, Jenna's sticking to Sarandon like glue...
---
What do you think about this review?
Comments
No comments posted.

Registered users may leave comments.
Log in or register now!