"Sensational and sexy, with a hint of mystery!"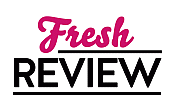 Reviewed by Miranda Owen
Posted April 9, 2018

THE DESIGNS OF LORD RANDOLH CAVANAUGH is the first book in the Cavanaugh series by Stephanie Laurens. Although this is the first book in a series, readers might want to check out THE TAMING OF RYDER CAVANAUGH, since Ryder and Rand are brothers and both show up in this book. This story revolves around the creation of the Throgmorton Steam-Powered Horseless Carriage and getting it to the upcoming Birmingham exhibition in working order and on time. So many characters' fates are dependent upon how the horseless carriage performs. Rand is financially invested in the invention. The Throgmorton family finances and William John Throgmorton's reputation as an inventor are at risk if the invention fails. In addition to all the good guys who have a stake in the steam engine being a success, there are people trying to ensure it fails. Set against the beautiful pastoral backdrop of Throgmorton Hall, THE DESIGNS OF LORD RANDOLPH CAVANAUGH is classic Stephanie Laurens -- a hero and heroine working together, matching their wits against shadowy villains and falling in love along the way.
Randolph Cavanaugh is a man focused on his business and making his own way in the world. His mother made him somewhat wary of women and falling in love is the last thing he expected. However, when he meets Felicia Throgmorton, her beauty and intelligence prove to be too potent a mix to ignore. For her part, Felicia is charmed by Rand's physical attributes, as well as his engaging personality. Up until now, the men in Felicia's life have been well-meaning but single-minded when it comes to inventing. Rand and Felicia both tend toward practicality, but Rand also encourages Felicia's creativity when it comes to engineering. As the attraction between this hero and heroine increases, they find themselves teaming up to thwart a mysterious saboteur. There are elements of a traditional mystery in THE DESIGNS OF LORD RANDOLH CAVANAUGH, but the villain in this story is unknown to the characters for most of the story while all is revealed to the reader almost from the very beginning. Even though the reader knows more than the characters, there is still an edge of excitement as the story progresses and builds to the conclusion.
THE DESIGNS OF LORD RANDOLH CAVANAUGH is sensational and sexy, with a hint of mystery. This is a great book for romance fans like me who prefer the conflict to not be between the hero and heroine, but who love it when they're on the same page. I hope to see some of these supporting characters in future stories. I eagerly await the next Stephanie Laurens book.
SUMMARY
#1 New York Times bestselling author Stephanie Laurens returns with a new series that captures the simmering desires and intrigues of early Victorians as only she can. Ryder Cavanaugh's stepsiblings are determined to make their own marks in London society. Seeking fortune and passion, THE CAVANAUGHS will delight readers with their bold exploits.
An independent nobleman
Lord Randolph Cavanaugh is loyal and devoted—but only to family. To the rest of the world, he's aloof and untouchable, a respected and driven entrepreneur. But Rand yearns for more in life, and when he travels to Buckinghamshire to review a recent investment, he discovers a passionate woman who will challenge his rigid self-control…
A determined lady
Felicia Throgmorton intends to keep her family afloat. For decades, her father was consumed by his inventions and now, months after his death, with their finances in ruins, her brother insists on continuing their father's tinkering. Felicia is desperate to hold together what's left of the estate. Then she discovers she must help persuade their latest investor that her father's follies are a risk worth taking…
Together—the perfect team
Rand arrives at Throgmorton Hall to discover the invention on which he's staked his reputation has exploded, the inventor is not who he expected and a fiercely intelligent woman now holds the key to his future success. But unflinching courage in the face of dismaying hurdles is a trait they share, and Rand and Felicia are forced to act together against ruthless foes to protect everything they hold dear.
---
What do you think about this review?
Comments
No comments posted.

Registered users may leave comments.
Log in or register now!