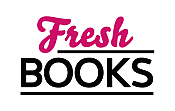 New Year, New Books!
"Hilarious, action-packed, and nothing short of amazing!"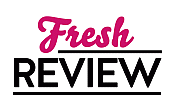 Reviewed by Miranda Owen
Posted April 1, 2018

Romance Erotica Sensual | Romance Paranormal
HOT AND BADGERED is the first book in Shelly Laurenston's Honey Badgers Chronicles. As somebody who cried buckets of tears when Shelly Laurenston ended her Pride series, I was ecstatic about this new honey badger series. This series is set in the same world as the Pride series and readers will see some favorite characters make appearances. HOT AND BADGERED revolves around three honey badger shifter sisters -- Charlie Taylor-MacKilligan, Max MacKilligan, and Stevie Stasiuk MacKilligan, and the trouble their missing link loser father makes for them. In the middle of the mess caused by Fred MacKilligan, Charlie finds a romance with grizzly shifter Berg Dunn. In addition to being a hottie, Berg winds up being supportive and stable -- two things that prove to be very seductive for Charlie.
When Charlie and Berg first meet at the beginning of HOT AND BADGERED, it's like something out of a Hollywood blockbuster -- bullets flying, explosions, a hot guy, and a dangerous woman. Berg is entranced, although he doesn't think it likely he'll see this woman again. Little does he know that fate is conspiring to throw them together again. Charlie, Max, and Stevie have very complicated lives -- mainly because of trouble heaped on them because of the trouble caused by their father. I like that Charlie and her sisters have a tight relationship, even though they drive each other crazy now and then. While Fred MacKilligan is MIA and presumably in the middle of some chaos that constantly surrounds him, the MacKilligan sisters are chilling out in a bear neighborhood. Specifically, Berg is one of their neighbors. Berg and his siblings befriend Charlie and her sisters. Over the course of this book, Charlie must dodge assassination attempts, crazy family members, miscellaneous people who try to mess with her for their own reasons, and ride herd on her sisters. Charlie is resigned to deal with both friend and foe while trying to earn a little cash on the side and fit in a nap here or there.
HOT AND BADGERED is hilarious, action-packed, and nothing short of amazing! Charlie and Berg are appealing main characters, and the cast of supporting characters are a lot of fun as well. Once again, Shelly Laurenston delivers a story with kick-ass female characters who eviscerate their enemies one minute and talk smack with their girlfriends the next. I hope to see more of characters like Cooper Jean-Louis Parker and Max's friend Dutch in future stories. I can't wait for the next Honey Badgers Chronicles book!
SUMMARY
It's not every day that a beautiful naked woman falls out of the sky and lands face-first on grizzly shifter Berg Dunn's hotel balcony. Definitely they don't usually hop up and demand his best gun. Berg gives the lady a grizzly-sized t-shirt and his cell phone, too, just on style points. And then she's gone, taking his XXXL heart with her. By the time he figures out she's a honey badger shifter, it's too late.
Honey badgers are survivors. Brutal, vicious, ill- tempered survivors. Or maybe Charlie Taylor-MacKilligan is just pissed that her useless father is trying to get them all killed again, and won't even tell her how. Protecting her little sisters has always been her job, and she's not about to let some pesky giant grizzly protection specialist with a network of every shifter in Manhattan get in her way. Wait. He's trying to help? Why would he want to do that? He's cute enough that she just might let him tag along—that is, if he can keep up . . .
---
What do you think about this review?
Comments
No comments posted.

Registered users may leave comments.
Log in or register now!