"Flight and this shifter do not get along!"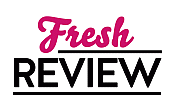 Reviewed by Annetta Sweetko
Posted March 5, 2018

Gavin Summerfield has a little problem; he's an arctic wolf shifter who has a fear of flying. It can be really bad when as a private investigator he has to fly, so we begin the FLIGHT OF THE WHITE WOLF.
Now he is looking into a simple cheating husband case and things quickly go south. Amelia White is also an arctic shifter, but she is his pilot, she was part of something that had happened to him years ago, and things don't quite start out as they should this time either. The plane malfunctions and she manages to set down near their destination, the communication is out, but she knows her family will come looking for her. They are going to have to work together, but that isn't really hard to do because the attraction of finding a shifter mate is already starting to come through.
FLIGHT OF THE WHITE WOLF is the second of author Terry Spear's White Wolf series, and though I normally love everything about her characters and storylines, I did have a little trouble getting into this book. Once I got to the part where the camping trip was going on and into the spying and intrigue, I was able to get into it better. I liked Gavin's personality, as a fairly newly turned shifter, he was open and as an investigator very quick-witted and on top of the job. I felt the same for Amelia, she had her strength and as a royal -- those are shifters who are not forced to shift by the moon, she was able to help him with his forced shifts. They are a good couple, with their wolves accepting that they were mates, and able to back each other in a number of situations. As with all of Ms. Spear's storylines there were a lot of twists and turns that led to a very interesting ending that readers would never see coming.
If I were putting stars to FLIGHT OF THE WHITE WOLF, I would have to give it 3-1/2 just for Ms. Spear's fantastic way of writing action, description of the Minnesota Boundary Waters area and some good steamy moments, but I just wasn't able to lose myself in this book as I had hoped.
SUMMARY
Stranded in the wilderness, these warring hearts will be forced to work together—or die together.
Gavin Summerfield—an arctic wolf shifter with a fear of flying—has to fly into the vast lakeland wilderness of northern Minnesota to track down his suspect—where his ability to shift will come in very handy. Imagine his chagrin when his pilot turns out to be the woman who tasered him last time they saw each other. Things are off to a rocky start...again.
Arctic wolf shifter Amelia White isn't entirely displeased to see Gavin again, but priorities shift when their plane is sabotaged and goes down in the middle of nowhere. As their attraction grows, Amelia hopes Gavin doesn't discover the secret she's been keeping...she knows he could never forgive her...
---
What do you think about this review?
Comments
No comments posted.

Registered users may leave comments.
Log in or register now!