"An exciting reimagining of history!"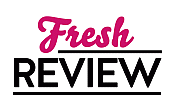 Reviewed by Sharon Salituro
Posted February 28, 2018

Historical | Mystery Historical
Reporter Royce Jenkins meets a woman who claims she is Bonnie of the famous Bonnie and Clyde. Since they have been dead since 1934 and it's now the mid-1980s, Royce has a hard time believing what this woman is telling him. Royce decides he is going to investigate this story. Little does he know, this will to take him on a crazy journey from past to present.
Bonnie starts telling him the story of her life with Clyde. Their death was faked and Bonnie and Clyde were kidnapped. They are forced to become spies, and their first mission is to stop an assassination attempt on President Roosevelt. Out of options but still unaware of the true identity of who kidnapped them, Bonnie and Clyde know they have to do whatever they can to prevent this. Can they trust the people who are forcing them to do this dangerous work? They do know, however, that if they don't do it, they will be arrested and sentenced to death.
I absolutely loved BONNIE AND CLYDE RESURRECTION ROAD by Clark Hays and Kathleen McFall. I have always had a great interest in Bonnie and Clyde. Even though they robbed banks, they shared when they could. Even in this book, whenever they found people that were down on their luck, they would share whatever they could with them.
Hays and McFall must have done a lot of research on Bonnie and Clyde because this story felt so real! Could Bonnie and Clyde really have lived a lot longer than what people think? Only time will tell. If you are a history buff, you will want to read this book and imagine if it is really true.
SUMMARY
Bonnie and Clyde: Saving democracy, one bank robbery at a time.
As the country limps out of the Great Depression, America needs new heroes. Like Bonnie and Clyde.
Turns out, they never died that fateful day in 1934. The photos of their bloodied bullet-riddled corpses and the funerals were faked. Instead, the outlaw lovers were forced into a covert life, and they are given a dangerous and desperate mission--stop a deadly plot underwritten by a cabal of wealthy industrialists intent on sinking the progressive New Deal policies.
During the Great Depression, a moment in America's history dominated by bread lines, Hoovervilles and foreclosed farms, when the economy had spectacularly failed the working class, will Bonnie and Clyde overcome their pasts to protect the "forgotten man?" Can true love, a fast car and a Browning Automatic Rifle rescue America from itself?
Bonnie and Clyde: Resurrection Road tells a fascinating "what-if" story of the return of two anti-heroes thrust unwillingly into a fight against inequality during America's Great Depression--a historical thriller with surprising contemporary relevance.
---
What do you think about this review?
Comments
1 comment posted.
Re: An exciting reimagining of history!

Thanks so much for reading and thoughtfully reviewing book one in our new series.
We're so pleased the history, and romance, came through loud and clear. There are
so many parallels between now and the 1930s, and who better than America's
most infamous outlaw lovers to explore economic and social justice issues on the
road to redemption???
(Vampire Cowboy 6:36pm March 4, 2018)
Registered users may leave comments.
Log in or register now!