"The sparks finally ignite for two couples as the BKI are on the run!"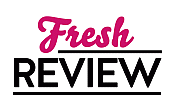 Reviewed by Helen Williams
Posted October 9, 2017

HOT PURSUIT is the next exciting book in the BKI Series by Julie Ann Walker about the souped-up motorcycle shop that is really the headquarters for an elite group of covert operatives who have the backing of the current President of the United States. These operatives have the ability and skills to carry out assignments that put them outside the lines of the normal services. They have the ability at anytime to pick up the phone and call the President if there is a situation they need assistance with. But now that POTUS is at the end of his term as President what will become of Black Knights Inc.? Because of their skilled backgrounds these operatives are able to do and carry out missions the government cannot. HOT PURSUIT is the story of an English former SAS Officer and a brassy, speak your mind office manager who formerly worked for the CIA.
Former SAS Officer Christian Watson and BKI office manager Emily Scott along with former Israeli Mossad agent Angel, former U.S. Navy pilot Ace and former Marine Rusty are stuck in England after their last assignment in FUEL FOR FIRE. Being stuck in England is the last place Christian wants to be due to his past. But everything comes to a head when his past is revealed and now the five of them are on the run for their lives with two brothers in pursuit of them. Christian and Emily have been dancing around each other for a while. Being in close quarters will finally bring things to a pivotal point. These two are not the only ones dancing around each other. Ace and Rusty have sparks flying all over the place. The past has haunted Christian which is why he has always distanced himself, until Emily. But Emily is convinced because of her family history a happily ever after is not meant to be.
BKI is a wonderful series and I can't wait to see where Julie Ann Walker goes with the rest of this group.
SUMMARY
He puts the hot...
Christian Watson, a former SAS officer and current BKI operator, never thought he would return to England after a terrible turn of events forced him to abandon his homeland. But now he's back on British soil where old enemies are determined to do him in. Fighting for his life is pretty much SOP for Christian. Doing it with the beautiful, bossy Emily Scott in tow is another matter entirely.
In hot pursuit.
Emily lost her coveted job at the CIA because of a colleague turned rogue, and now she has just one rule when it comes to men: they're for recreational purposes only. But when she and Christian are thrust into very close quarters while evading two mysterious men who want Christian dead, she can't help but question all her ideas about love and life lived on the edge. Battling the bad guys is hard enough, battling her feelings for Christian just might prove impossible.
---
What do you think about this review?
Comments
1 comment posted.
Re: The sparks finally ignite for two couples as the BKI are on the run!

Great series! Thanks for the review.
(Kathleen Bylsma 5:10pm October 10)
Registered users may leave comments.
Log in or register now!