"Get your hands on this one"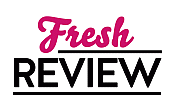 Reviewed by Annetta Sweetko
Posted October 3, 2017

Christian Watson, former SAS (Special Air Service) officer who was decommissioned following a horrible event in the Middle East is now a Black Knight Inc. operative. Emily Scott is also a part of BKI and finds herself lusting after the hot Brit, but knows from her screwed up family, it is best not to go into HOT PURSUIT of the man.
A simple task of trying to leave his homeland to go back to the U.S.A. finds him and the team with him, including the almost irresistible Emily in danger. Newspaper people had found their hide-out and they manage to get out of that with the help of an explosion, then two men attack them at the private airfield and send them racing away from sirens. Little does Christian know that the hardest thing he is ever going to have to deal with is his feelings for Emily. Well, maybe not his feelings, but making her believe in her feelings for him would really be the hardest thing he has ever had to deal with.
HOT PURSUIT is an action-packed, amazing read. I will say that I loved Christian, he is totally what we consider a Brit, but I did notice the use of a few words, especially his swearing that didn't quite fit. I did get a kick out of the constant and rather snarky bickering by Christian and Emily. Emily took a bit longer for me to grow to like. She is quick-witted, smart and amazingly able but when it came to dealing with emotional ties -- it is beyond her ability. Their family history and Christian's made me cry, give them both something to hurdle and Christian does it when he puts his behind him and goes after something that will bring him happiness. Emily. His patience, gentle gestures and quiet confidence will have you swooning and looking for your own Brit.
Ace, Angel and Rusty are the other members of the team stuck in England who added a lot of interest and intrigue to the storyline. They are an interesting group of people and as this is book 11 in author Julie Ann Walker's Black Knight Inc. series, she managed to keep the characters and action amazingly fresh and filled with intrigue.
If you want action, camaraderie, family of the heart, sweet and steamy romance, mixed with a good bit of snarky bantering then get your hands on HOT PURSUIT.
SUMMARY
He puts the hot...
Christian Watson, a former SAS officer and current BKI operator, never thought he would return to England after a terrible turn of events forced him to abandon his homeland. But now he's back on British soil where old enemies are determined to do him in. Fighting for his life is pretty much SOP for Christian. Doing it with the beautiful, bossy Emily Scott in tow is another matter entirely.
In hot pursuit.
Emily lost her coveted job at the CIA because of a colleague turned rogue, and now she has just one rule when it comes to men: they're for recreational purposes only. But when she and Christian are thrust into very close quarters while evading two mysterious men who want Christian dead, she can't help but question all her ideas about love and life lived on the edge. Battling the bad guys is hard enough, battling her feelings for Christian just might prove impossible.
---
What do you think about this review?
Comments
No comments posted.

Registered users may leave comments.
Log in or register now!