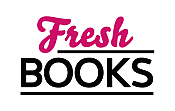 Suspense, thrills and love in October Best Reads
"Will stopping the Children of Phonos cost Nora everything?"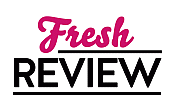 Reviewed by Debbie Wiley
Posted September 19, 2017

Thriller Paranormal - Supernatural
Nora Hesper is determined to stop the murders that are plaguing New York. A cult, the Children of Phonos, is sacrificing children as part of their dark rituals. Nora's day job as an investigative reporter has her hot on their trail but it is her secret life as Indigo where she wields a dangerous power. As Indigo, Nora is at home in the shadows, seamlessly traveling on hidden paths through the shadows. Can she stop the Children of Phonos? And what dark truths will she discover in the process?
I had mixed thoughts initially starting INDIGO, as the storyline is fascinating but very strange. I wasn't sure where the authors were taking me and it was a bit unsettling at first. Who exactly is Nora/Indigo and why does she have so many disjointed memories? Ahhh... but that's where the heart of the story truly kicks in as the answers to both questions are complex and even a bit disturbing.
I love that the world building of INDIGO digs into various Greek mythologies we don't generally read about. The blending of the Greek mythologies with the more modern idea of superheroes is both intriguing and superbly executed. INDIGO offers us a dark world, kind of a Batman type vigilante story, and I couldn't put it down even as I lost sleep in the wee hours of the night.
What a stunning collaboration from some of my favorite authors in the urban fantasy genre! INDIGO seamlessly weaves together the various writing styles of the authors into a fabulous story that leaves me wanting more. INDIGO is billed as only as a single book collaboration but I hope to see more of Nora Hesper and INDIGO in future books as the story is ripe for sequels.
Learn more about Indigo
SUMMARY
Investigative reporter Nora Hesper spends her nights cloaked in shadows. As Indigo, she's become an urban myth, a brutal vigilante who can forge darkness into weapons and travel across the city by slipping from one patch of shadow to another. Her primary focus both as Nora and as Indigo has become a murderous criminal cult called the Children of Phonos. Children are being murdered in New York, and Nora is determined to make it stop, even if that means Indigo must eliminate every member. But in the aftermath of a bloody battle, a dying cultist makes claims that cause Indigo to question her own origin and memories.
Nora's parents were killed when she was nineteen years old. She took the life insurance money and went off to explore the world, leading to her becoming a student of meditation and strange magic in a mountaintop monastery in Nepal…a history that many would realize sounds suspiciously like the origins of several comic book characters. As Nora starts to pick apart her memory, it begins to unravel. Her parents are dead, but the rest is a series of lies. Where did she get the power inside her?
In a brilliant collaboration by New York Times and critically acclaimed coauthors Charlaine Harris, Christopher Golden, Kelley Armstrong, Jonathan Maberry, Kat Richardson, Seanan McGuire, Tim Lebbon, Cherie Priest, James Moore, and Mark Morris join forces to bring you a crime-solving novel like you've never read before.
---
What do you think about this review?
Comments
No comments posted.

Registered users may leave comments.
Log in or register now!