"THE FINAL SCORE is a frankly fabulous romance with sizzle and substance!"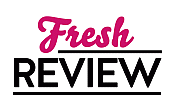 Reviewed by Miranda Owen
Posted September 13, 2017

THE FINAL SCORE is book thirteen in Jaci Burton's Play- by-Play series. Nathan Riley is the new hotshot QB for the San Francisco Sabres. Mia Cassidy is a clever entrepreneur. This is a terrific friends-to-lovers romance with a slight twist. The twist is that Nathan and Mia have been intimate once before while in college. Now, the true-blue friends are a few years older, living in the same city, and making their dreams a reality. While dealing with the expected stress from their new careers, neither can resist the temptation to get carnally reacquainted. This is a story about the delights and pitfalls of mixing sex and love with a BFF.
Jaci Burton does a bang-up job of establishing how close Nathan and Mia are, and the particular dynamics of their relationship. I love how the friendship is something they both put a premium on. These two friends just differ on whether their relationship should progress to another level. For Nathan, his feelings for Mia are clear. His conviction about how great they could together make Nathan more of a romantic, rather than horndog sports superstar. Mia is reluctant to trust her feelings for Nathan because she fears ruining the all-important friendship, but also because she worries how any fallout might adversely impact her fledgling business. Throughout THE FINAL SCORE, I like how these two kindred spirits unconditionally support each other. It's a great component to the relationship that they both come from sports families and can relate to how ingrained and important sports are in their lives. Having this story told from alternating perspectives gives the reader a window into the anxieties and longing that the characters occasionally hide from each other.
THE FINAL SCORE is a frankly fabulous romance with sizzle and substance. The enjoyable teasing between Nathan and Mia balance the sexual fireworks and intense character- driven story. This works as a great standalone story, but reading THE FINAL SCORE will make you want to go back and read about Nathan's parents in THE PERFECT PLAY. I look forward to Jaci Burton's next Play-by-Play novel.
SUMMARY
In the new Play-by-Play novel by the New York Times bestselling author of Rules of Contact, a star quarterback is torn between his love of the game—and the woman who may be the love of his life.
Nathan Riley is ready to follow in the footsteps of his famous football player father. He's been drafted as quarterback for his dad's former team, and his future is bright. When his friend Mia Cassidy moves to the same city, their years-long friendship suddenly sparks hot, reminding him of the one night they had together in college that he can never forget.
Like Nathan, Mia is from a sports dynasty family and embarking on an incredible new career—as founder of her own sports management company. Her friendship with Nathan means everything to her, and tossing sex into the mix again could jeopardize it. But the chemistry between them has always sizzled, and it isn't long before Mia realizes she wants more with Nathan than just late-night talks and pizza.
Passion has a funny way of changing the rules, and soon Nathan and Mia discover that to win it all, they'll have to make an unexpected play for love.
---
What do you think about this review?
Comments
1 comment posted.
Re: THE FINAL SCORE is a frankly fabulous romance with sizzle and substance!

Wowsers. What a great review! Thanks. Love Jaci Burton!
(Kathleen Bylsma 5:38pm September 19)
Registered users may leave comments.
Log in or register now!