"A winner!"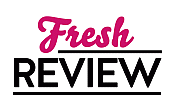 Reviewed by Patricia (Pat) Pascale
Posted June 23, 2017

Romance Historical | Historical
Summer of 1940, Ruby Sutton, is working as a staff writer for the 4th most popular weekly newsmagazine in New York City called THE AMERICAN. Summoned to the office of the editor, her boss, Mike Mitchell, Ruby immediately thinks she has "stepped on somebody's toes" in her scant six months working at the newsmagazine. Instead it is the offer of her lifetime. Would she travel to London to cover the war in Europe as a staff writer for the Picture Weekly?
The editor is a friend of Mike Mitchell. Walter Kaczmarek, aka Kaz, wants a women's perspective and he has been following Ruby's column and thinks she does a good job dealing with human interest. Yes, she can and she will. No family, no friends, what a chance to start a new beginning across the pond and forget her humble beginnings, a few secrets and to begin a new adventure. She's off!
The ocean crossing as part of a convoy that is the lifeline to keep Britain afloat bringing food, fuel and war materials finds Ruby sea sick for the complete trip. Danger lurks around them from German u-boats, but they dock safely in Liverpool. A train takes her up to London and she is met there by a handsome Army Captain. Charles Stuart Bennett, who is a friend of Kaz and sent to welcome her. They travel to the Manchester Hotel, a dowdy but clean hostel where Ruby will live. Dinner at The Victory with Bennett, a small restaurant owned by his friends serving delicious Lasagna. They talk constantly and Ruby feels at ease with Bennett and thinks he is the most good looking man she has ever met. Why is he so nice? I think she is smitten, as is he.
Ruby is a brave and a delightful heroine that I rooted for immediately. She meets many new friends on the Staff of Picture Weekly and she writes stories that are well received in London and in her column in New York. When she is bombed out of her hotel , Bennett brings her to live with his Aunt Vanessa and her daughters Bea and Vi. Cameo appearances by Eleanor Roosevelt is an added pleasure as was the description of the King and Queen from the balcony on V-E Day. Bennett is an endearing hero, sweet, thoughtful and caring always. How can you not fall in love with him? A mystery man doing dangerous feats but Ruby can't ask about but trusts him completely. Is there a happy ending for them?
Jennifer Robson is a sterling storyteller of historical fiction. Her descriptions of the Blitz in London is powerful, as well as the visits to the shelters before and after the many, many bombings when ordinary people do outstanding things. A visit to Paris by Ruby as one of the few war correspondents was exciting. GOOD NIGHT FROM LONDON is a winner. 5 stars. I loved it!
SUMMARY
From USA Today bestselling author Jennifer Robson—author of Moonlight Over Paris and Somewhere in France—comes a lush historical novel that tells the fascinating story of Ruby Sutton, an ambitious American journalist who moves to London in 1940 to report on the Second World War, and to start a new life an ocean away from her past.
In the summer of 1940, ambitious young American journalist Ruby Sutton gets her big break: the chance to report on the European war as a staff writer for Picture Weekly newsmagazine in London. She jumps at the chance, for it's an opportunity not only to prove herself, but also to start fresh in a city and country that know nothing of her humble origins. But life in besieged Britain tests Ruby in ways she never imagined.
Although most of Ruby's new colleagues welcome her, a few resent her presence, not only as an American but also as a woman. She is just beginning to find her feet, to feel at home in a country that is so familiar yet so foreign, when the bombs begin to fall.
As the nightly horror of the Blitz stretches unbroken into weeks and months, Ruby must set aside her determination to remain an objective observer. When she loses everything but her life, and must depend upon the kindness of strangers, she learns for the first time the depth and measure of true friendship—and what it is to love a man who is burdened by secrets that aren't his to share.
Goodnight from London, inspired in part by the wartime experiences of the author's own grandmother, is a captivating, heartfelt, and historically immersive story that readers are sure to embrace.
---
What do you think about this review?
Comments
No comments posted.

Registered users may leave comments.
Log in or register now!