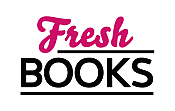 Finish off the year with great December reads
"Behind the scenes of a beautiful wedding."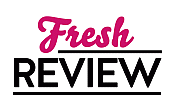 Reviewed by Sandra Wurman
Posted May 3, 2017

Romance Contemporary | Romance Anthology
HAPPY IS THE BRIDE has an interesting concept, take a wedding and capture four different unique stories happening concurrently within the scope of the entire event. Kind of like having different cameras zeroing in on different people and activities and producing a video collage of the wedding. That's basically the premise of HAPPY IS THE BRIDE authored by four talented authors each putting their own unique signature to this lovely book about ultimately finding happiness and hopefully ending up with a walk down the aisle.
Event one, is MAN OF HONOR by Lori Wilde. This is where we meet the bride and groom whose whirlwind courtship is at first questioned by their best friends chosen to be man and maid of honor. In this case a definite role reversal. A military pilot is going to tackle the tasks of the maid of honor, gown and cake shopping, etc. The dude ranch manager is the grooms man, woman. Ellie Carson is practically walking on air. She met her fiancé through some dating interview. But she knew almost immediately that Brady Cutright was the one. So why wait, life is too short, too unpredictable. So Ellie and Brady's wedding is in three short weeks. Agh. Problem is that the maid of honor Shane seems to be in agreement with the grooms man Meg, what's the big rush. Shane and Meg do not believe in love at first sight, but their beliefs are about to be challenged big time and luckily we are around to enjoy every minute of it.
Event two, GETTING SADDLED by Cat Johnson. In this segment we get to spend time with Erin the wedding planner. Erin has been so busy getting her business going that she has spent little or no time developing a life out of the office. Erin gets a last minute job doing the wedding organization for, you guessed it, Ellie and Brady's upcoming wedding. Luckily some of the basic arrangements have already been set up. But still. Three weeks. Planning the execution of this wedding in short was definitely going to be a challenge but Erin was up for it. What Erin never counted on was meeting a cowboy ranch hand that appealed to her on a totally unexpected level. True case of city girl and country guy.
Event three, TAMING THE SHERIFF by Kate Pearce. Nate Turner is a small town deputy sheriff in California and finds himself in Texas. Nate went to college with Brady and their friendship transcended distance. Turns out there is quite an eclectic group invited to the wedding of Ellie and Brady. Cowboys, corporate types, lawmen, pop star with his entourage, and hiding in plain sight, a member of the paparazzi. Nate couldn't help it, his protective instinct kicked in when he spied Della getting harassed by the men watching the entrance to the hotel. Their job was to protect the pop star. Della definitely got under Nates skin and he took her under his wing as his date for the wedding event. There was just something about this woman. Something even the big bad sheriff never guessed.
Final act is event four, THE WEDDING BET by Janet Dailey. It's never a good idea getting goaded into placing a bet. But when you have a gambler's heart and soul well it's hard to pass up a good deal. Something that sounds so easy can't be bad. Think again. Brady's cousin Linc is a gambler. Nothing he likes more than a bet. So with a bottle of bourbon against a year of the best BBQ ribs the game is on. All Linc has to do is bed his ex-wife. At first this was a non-starter. But even if it was perhaps a stupid move Linc thinks having even one more night with Tracy was a win. So the bets on.
Nothing lovelier than romance, weddings, and second chances. In HAPPY IS THE BRIDE we are treated to all three.
SUMMARY
1 Wedding, 4 New York Times Bestselling Authors, 5 Happily Ever Afters!

Stirring up all the romance and excitement a bride could hope for—plus a healthy dose of unforeseen shenanigans—four of today's most dazzling bestselling authors deliver the wedding of the year, where there's something—and someone—for everyone. . .

Opposites attract when a wealthy cattleman and a penniless artist decide to get hitched at a Texas dude ranch in tornado country—and the whirlwind festivities are as filled with surprises as their love . . . especially when the guest list includes: one pretty party crasher on a mission, a sheriff known as the One Night Stand King, and a workaholic event planner who definitely did not plan to fall for a laid back cowboy. Toss in a shocking behind-the-scenes bet, a fateful power outage, and a Man of Honor and a Best Woman determined to see the worst in each other (between hot kisses), plus thrilling lessons in love at first—and second—sight, and the celebrations are going to go all night long!
---
What do you think about this review?
Comments
1 comment posted.
Re: Behind the scenes of a beautiful wedding.

Four fab authors, four fab premises!
(Kathleen Bylsma 6:51pm May 9, 2017)
Registered users may leave comments.
Log in or register now!