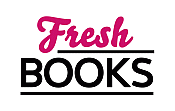 Best reads in December
Kate Pearce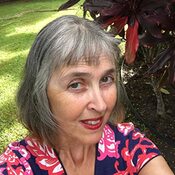 Blogging at Fresh Fiction
Kate Pearce | 20 Questions: JACK OF ALL TRADES
April 1, 2022
1--What is the title of your latest release? JACK OF ALL TRADES Read More...
Kate Pearce was born and bred in England. She spent most of her childhood being told that having a vivid imagination would never get her anywhere. After graduating from college with an honors degree in history, she ended up working in finance and spent even more time developing her deep innner life. After relocating with her husband and family to Northern California in 1998, Kate fulfilled her dream and finally sat down to write her first novel. She writes in a variety of romance genres, although the Regency period is definitely her favorite.
Log In to see more information about Kate Pearce
Log in or register now!
Series
Tribute | Morgan Ranch | The Millers of Morgan Valley | Millcastle
Books:
Three Cowboys and a Baby, January 2023
Mass Market Paperback
Christmas Eve Cowboy, October 2022
Mass Market Paperback
The Wolf on Her Doorstep, August 2022
Morgan Ranch
e-Book
Jack of All Trades, April 2022
Millcastle #4
e-Book
Sweet Talking Rancher, August 2021
The Millers of Morgan Valley #5
Mass Market Paperback / e-Book
Lone Wolf, May 2021
Mass Market Paperback / e-Book
The Rancher Meets His Match, January 2021
The Millers of Morgan Valley #4
Mass Market Paperback / e-Book
Christmas Kisses with My Cowboy, October 2020
Mass Market Paperback / e-Book
The Rebellious Rancher, July 2020
Mass Market Paperback / e-Book
The Duke of Debt, August 2019
Millcastle #3
Paperback / e-Book
The Second Chance Rancher, June 2019
The Millers of Morgan Valley #1
Mass Market Paperback / e-Book
Marrying My Cowboy, April 2019
Mass Market Paperback / e-Book
The Rancher, December 2018
Morgan Ranch #6
Mass Market Paperback / e-Book
A Season to Celebrate, November 2018
Paperback / e-Book
Master of None, October 2018
Millcastle #2
Paperback / e-Book
The Billionaire Bull Rider, August 2018
Morgan Ranch #5
Mass Market Paperback / e-Book
The Lord of Lost Causes, May 2018
Millcastle #1
Paperback / e-Book
The Lord of Lost Causes, May 2018
Millcastle #1
e-Book
The Bad Boy Cowboy, January 2018
Morgan Ranch #4
Mass Market Paperback / e-Book
The Last Good Cowboy, May 2017
Morgan Ranch #3
Mass Market Paperback / e-Book
Happy Is the Bride, May 2017
Mass Market Paperback / e-Book
The Maverick Cowboy, February 2017
Morgan Ranch #2
Mass Market Paperback / e-Book
The Reluctant Cowboy, December 2016
Morgan Ranch #1
Paperback / e-Book
Tribute, November 2015
Tribute Collection
Paperback
Sacrifice, September 2015
Tribute #1
e-Book
Seven Sinful Stories, April 2015
e-Book
Wanton Christmas Wishes, November 2014
e-Book
Tempting a Sinner, August 2014
e-Book
Death Bringer, October 2013
Soul Justice #2
e-Book
Simply Scandalous, December 2012
Paperback / e-Book
Simply Voracious, August 2012
Paperback / e-Book
Simply Carnal, February 2012
Paperback / e-Book
Raw Desire, September 2011
Paperback / e-Book
Mark Of The Rose, September 2011
Paperback / e-Book
Simply Forbidden, February 2011
House of Pleasure #6
Trade Size
Blood Of The Rose, February 2011
The Tudor Vampire Chronicles #2
Mass Market Paperback / e-Book
Lords Of Passion, December 2010
Trade Size
Kiss Of The Rose, August 2010
The Tudor Vampire Chronicles
Mass Market Paperback
Simply Insatiable, May 2010
House of Pleasure #5
Trade Size
Some Like It Rough, March 2010
Paperback
Simply Wicked, October 2009
House of Pleasure #4
Paperback
Simply Shameless, May 2009
House Of Pleasure #3
Paperback
Riding The Line, February 2009
Paperback
Simply Sinful, November 2008
Trade Size
Roping the Wind, February 2008
Paperback
Simply Sexual, February 2008
Paperback
Where Have all the Cowboys Gone?, June 2007
Paperback