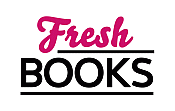 Spring for these books in March
Janet Dailey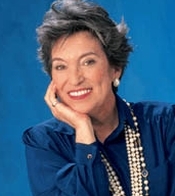 Janet Dailey's first book—a Harlequin romance—was published in 1976. Since then she has written more than 100 novel with 300 million copies of her books sold in nineteen languages in ninety-eight countries. She is known for her strong, decisive characters, her extraordinary ability to recreate a time and a place, and her unerring courage to confront important, controversial issues in her stories. Janet lived in Branson, Missouri. She passed away in December 2013.
Log In to see more information about Janet Dailey
Log in or register now!
Series
Tylers of Texas
Books:
Blue Moon Haven, April 2023
New Americana #7
Mass Market Paperback / e-Book
A Calder at Heart, March 2023
The Calder Brand #3
Hardcover / e-Book
A Calder at Heart, March 2023
The Calder Brand #3
Hardcover
Calder Grit, February 2023
The Calder Brand #2
Mass Market Paperback / e-Book
Hope Creek, December 2022
Mass Market Paperback / e-Book
Somebody like Santa, October 2022
The Christmas Tree Ranch # 5
Mass Market Paperback / e-Book
Quicksand, September 2022
The Champions # 3
Hardcover / e-Book
Whiplash, August 2022
The Champions # 2
Mass Market Paperback / e-Book
Calder Grit, March 2022
The Calder Brand #2
Hardcover / e-Book
Calder Brand, February 2022
The Calder Brand #1
Mass Market Paperback / e-Book
Santa's Sweetheart, October 2021
Mass Market Paperback / e-Book
Whiplash, September 2021
The Champions #2
Hardcover / e-Book
Whirlwind, July 2021
The Champions #1
Mass Market Paperback / e-Book
Calder Brand, March 2021
The Calder Brand #1
Hardcover / e-Book
Paradise Peak, February 2021
New Americana
Mass Market Paperback / e-Book
Holding Out for Christmas, October 2020
Mass Market Paperback / e-Book
Whirlwind, September 2020
The Champions #1
Hardcover / e-Book
Yes, I Do, August 2020
Mass Market Paperback (reprint)
Texas Forever, July 2020
Tylers of Texas #6
Mass Market Paperback / e-Book (reprint)
Hart's Hollow Farm, February 2020
New Americana #4
Mass Market Paperback / e-Book
It's a Christmas Thing, October 2019
Mass Market Paperback / e-Book
Texas Free, June 2019
Tylers of Texas #5
Mass Market Paperback / e-Book
Letters from Peaceful Lane, April 2019
Mass Market Paperback / e-Book
Calder Storm, December 2018
Mass Market Paperback / e-Book (reprint)
My Kind of Christmas, October 2018
Christmas Tree Ranch
Mass Market Paperback / e-Book (reprint)
Texas Free, September 2018
Tylers of Texas #5
Hardcover / e-Book
That Loving Feeling, August 2018
Mass Market Paperback
Dance with Me, August 2018
Mass Market Paperback
Close to You, August 2018
Mass Market Paperback
Texas Fierce, July 2018
The Tylers of Texas #4
Mass Market Paperback / e-Book (reprint)
A Wedding on Bluebird Way, June 2018
Mass Market Paperback / e-Book
Refuge Cove, February 2018
New Americana #2
Mass Market Paperback / e-Book
Santa in Montana, November 2017
Mass Market Paperback / e-Book
Just a Little Christmas, October 2017
Mass Market Paperback
When You Kiss Me, August 2017
Mass Market Paperback
Texas Kiss, August 2017
Mass Market Paperback
Lover Man, August 2017
Mass Market Paperback
Texas Tall, July 2017
Mass Market Paperback
Happy Is the Bride, May 2017
Mass Market Paperback / e-Book
The Americana Series, May 2017
Volume #1
e-Book (reprint)
Sunrise Canyon, March 2017
The New Americana #1
Mass Market Paperback
Texas Tall, September 2016
Tylers of Texas #3
Hardcover / e-Book
Texas Tough, April 2016
Paperback / e-Book (reprint)
Long, Tall Christmas, October 2015
Mass Market Paperback / e-Book
Texas Tough, June 2015
Tylers of Texas
Hardcover / e-Book
Texas True, April 2015
Tylers of Texas #1
Paperback / e-Book (reprint)
Christmas in Cowboy Country, October 2014
The Bennetts
Paperback / e-Book
Texas True, August 2014
The Tylers of Texas
Hardcover / e-Book
Merry Christmas, Cowboy, October 2013
Paperback / e-Book
Bannon Brothers: Triumph, June 2013
Bannon Brothers
Hardcover / e-Book
You're Still The One, March 2013
Paperback / e-Book
A Cowboy Under My Christmas Tree, October 2012
Paperback / e-Book
To Santa With Love, October 2011
Paperback
Trust, August 2011
Bannon Brothers #1
Hardcover / e-Book
Santa In Montana, October 2010
Mass Market Paperback / e-Book
Santa in a Stetson, October 2009
Paperback
Mistletoe and Molly, October 2007
Paperback
Calder Storm, September 2007
Paperback (reprint)
Something More, July 2007
Hardcover
Homecoming, May 2007
Paperback
Calder Pride, February 2007
Paperback (reprint)
Illusions, February 2007
Paperback (reprint)
Eve's Christmas, October 2006
Paperback
Lone Calder Star, May 2006
Calder Family Series
Paperback (reprint)
Happy Holidays, October 2004
Paperback
Terms Of Surrender, July 1993
Mass Market Paperback (reprint)