"As all the British agents of Slough House know, secrets never stay secret on Spook Street."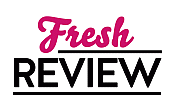 Reviewed by Tanzey Cutter
Posted March 16, 2017

When a suicide bomber kills 42 people in a London shopping center under the guise of a flash mob, the British Intelligence community goes on high alert. This also includes the screw-ups of the Intelligence world, dubbed "slow horses," who've been exiled to Slough House, where they've been condemned to drudge away at a series of dubious and mind-numbing projects. Slough House, a shabby array of offices under the leadership of the wily, outspoken, yet highly intelligent Jackson Lamb, is not noted for its efficient personnel, but they are always striving to prove the upper echelons of MI5 wrong about them.
"Slow horse" River Cartwright is determined to protect his grandfather, David Cartwright, a former legendary spy in the early stages of dementia, especially when David starts talking about his old cases that should remain secret. When a murder occurs in the old man's home, it is feared MI5 has decided to retire David permanently. The misfit agents now have something juicy to reconnoiter since it so closely involves one of their own.
When these two plotlines converge and intersect, it's obvious that secrets from the past are not staying buried. It becomes a mad investigative scramble from top to bottom in the British Intelligence agencies with Slough House in the middle of the mix.
SPOOK STREET is the fourth book in Mick Herron's cleverly written British spy fiction series about the oddball agents of Slough House, following SLOW HORSES, DEAD LIONS and REAL TIGERS. Herron infuses his narrative with snappy dialog, crafty twists and turns, witty and dark humor, as well as some of the most quirky characters around. I've enjoyed each of the books in this series and always find them hard to put down. Yes, you can read SPOOK STREET as a stand-alone, but to better appreciate these unique agents and their incredible exploits, I suggest you read all of them in the order I've listed. It's obvious that some revelations in SPOOK STREET will lead to at least another book, and I can't wait to read it.
SUMMARY
A shakeup at MI5 and a terrorist attack on British soil set in motion clandestine machinery known to few modern spies. David Cartwright isn't a modern spy, however; he's legend and a bonafide Cold War hero. He's also in his dotage and losing his mind to Alzheimer's. His stories of "stotes" hiding in the bushes, following his every move have been dismissed by friends and family for years. Cartwright may be losing track of reality but he's certain about one thing: Old spooks don't go quietly and neither do the secrets they keep.
What happens when an old spook loses his mind? Does the Service have a retirement home for those who know too many secrets but don't remember they're secret? Or does someone take care of the senile spy for good? These are the questions River Cartwright must ask when his grandfather, a Cold War–era operative, starts to forget to wear pants and begins to suspect everyone in his life has been sent by the Home Office to watch him.
But River has other things to worry about. A bomb has detonated in the middle of a busy shopping center and killed forty innocent civilians. The agents of Slough House have to figure out who is behind this act of terror before the situation escalates.
---
What do you think about this review?
Comments
No comments posted.

Registered users may leave comments.
Log in or register now!