"Eighteen years ago something extraordinary happened that is causing disastrous repercussions now."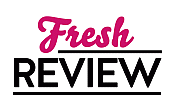 Reviewed by Tanzey Cutter
Posted December 19, 2016

Romance Suspense | Thriller | Science Fiction
Alex Chin, captain of the football team, homecoming king and most popular boy in his high school, was adopted as an infant by the Chins, who kept the truth of how he actually came into their lives a secret for the past 18 years. Alex doesn't look like his parents and knows nothing about his true heritage, but all of that is going to change. It starts with a football injury that leads to his doctor's murder, followed by the killing of his parents and a confrontation with unusual assassins who will stop at nothing to kill the young man. Alex's destiny is about to be fulfilled, and it will be more shocking and momentous than he can ever imagine.
Samantha Dixon, a high school senior and science geek, is Alex's tutor helping to prepare him for graduation. She also interns at NASA's Ames Research Center in the Astrobiology Institute section and loves all the fascinating things she's learning. And she will need the new perspective she has of the vast universe as she becomes part of Alex's earth-shattering journey to flee his attackers. Though he doesn't want Sam involved, she will not leave Alex when he needs her the most, especially since she loves him. It will take Sam's intelligence and Alex's cunning to keep them ahead of the assassins as they try to figure out why Alex is being hunted. They soon discover it involves the secret of Alex's birth, the identity of his real parents and where he actually came from. Eighteen years ago something extraordinarily out-of-this-world ha happened that is causing disastrous repercussions now. Will Alex and Sam survive as the truth is finally revealed?
Notable authors Heather Graham and Jon Land have developed a distinctively unusual plot and unique characters in their sci-fi thriller THE RISING. Interesting and detailed descriptions of the Ames Research Center and its various field of exploration was enlightening, as surprising twists and turns kept me totally immersed in the action-packed adventure. Even though I was sure of the outcome, it was still entertaining to see how Alex and Sam handled each obstacle presented to them. Their relationship becomes stronger as they realize their intertwined lives will never be the same. Alex and Sam's story deserves to continue, which author Jon Land assures me it will with at least two sequels.
SUMMARY
From acclaimed thriller-suspense novelists Heather Graham and Jon Land comes a story of action, mystery, and the endurance of young love in The Rising.
Twenty-four hours. That's all it takes for the lives of two young people to be changed forever.
Alex Chin has the world on a plate. A football hero and homecoming king with plenty of scholarship offers, his future looks bright. His tutor, Samantha Dixon, is preparing to graduate high school at the top of her class. She plans to turn her NASA internship into a career.
When a football accident lands Alex in the hospital, his world is turned upside down. His doctor is murdered. Then, his parents. Death seems to follow him wherever he goes, and now it's after him.
Alex flees. He tells Samantha not to follow, but she became involved the moment she walked through his door and found Mr. and Mrs. Chin as they lay dying in their home. She cannot abandon the young man she loves. The two race desperately to stay ahead of Alex's attackers long enough to figure out why they are hunting him in the first place. The answer lies with a secret buried deep in his past, a secret his parents died to protect. Alex always knew he was adopted, but he never knew the real reason his birth parents abandoned him. He never knew where he truly came from. Until now.
---
What do you think about this review?
Comments
No comments posted.

Registered users may leave comments.
Log in or register now!